Before we start with the review of AirAsia Air we dive a bit into the history of the airline. You can skip right here to the Review of AirAsia.
AirAsia was founded in 1993 by a government-owned conglomerate and it took till November 1996 for the first planes to fly.  The management turned out to be not really good. On 2 December 2001, the airline was US$ 11 million in debt. Tony Fernandes company Tune Air Sdn Bhd bought the airline for one ringgit (about US$0.26 at the time) including the debt. He turned the company around.
In 2003 AirAsia opened a second hub in Johor Bahru and started to fly to Thailand.
AirAsia subsequently started its Thai AirAsia affiliate and began flights to Singapore and Indonesia. In 2004 flights to Macau followed in 2005 by flights to China and the Philippines. In 2006 Brunei and Myanmar were added. In 2007 they expanded the network even more and had 13,9 million passengers that year.
In September 2008 the company announced 106 new routes.
Affiliate airlines
AirAsia Vietnam, AirAsia China, AirAsia India, AirAsia Japan,
Indonesia AirAsia, Philippines AirAsia, Thai AirAsia
AirAsia X
AirAsia X was born as a medium and long-haul budget airline based in Malaysia. Later Thai AirAsia X, Indonesia AirAsia X where founded. They serve destinations in Australia, the United States of America and Asia.
Awards
AirAsia has been named as the world's best low-cost carrier for 10 years in a row. The latest award was given in 2018. I have no doubt that they will get another one in 2019.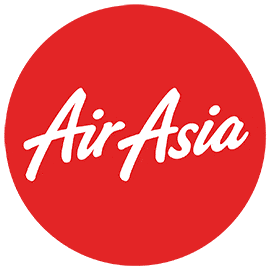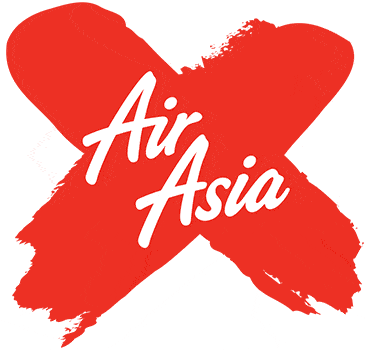 AirAsia Review
This review is from my flight from Chiang Mai ✈ Kuala Lumpur. Travel Date: January 30th, 2019
Website & Booking Management
Let's take a look at the website first.
https://www.airasia.com will bring you to the site. You might have to change the language and currency on the upper right. Keep in mind that I review this airline as Budget Airline. You get a seat and 7 Kg of carry-on luggage and that is all that is included in the regular ticket price.
If you want to take extra luggage or a meal you have to pay extra.
Let's go ahead and open that website!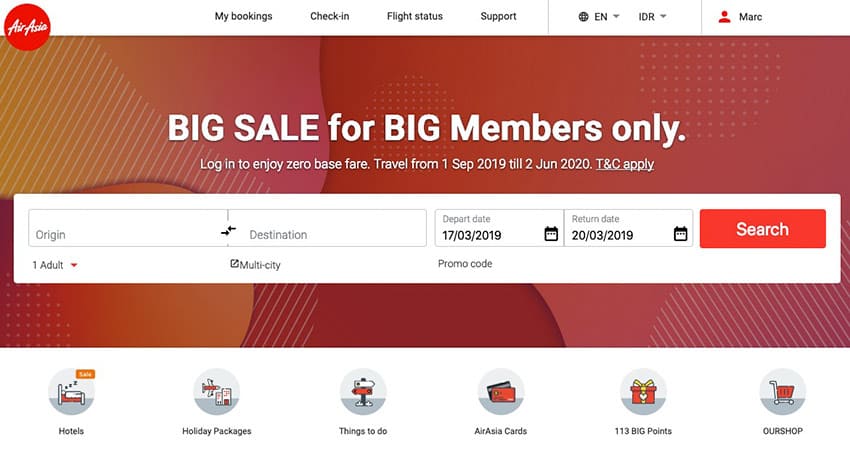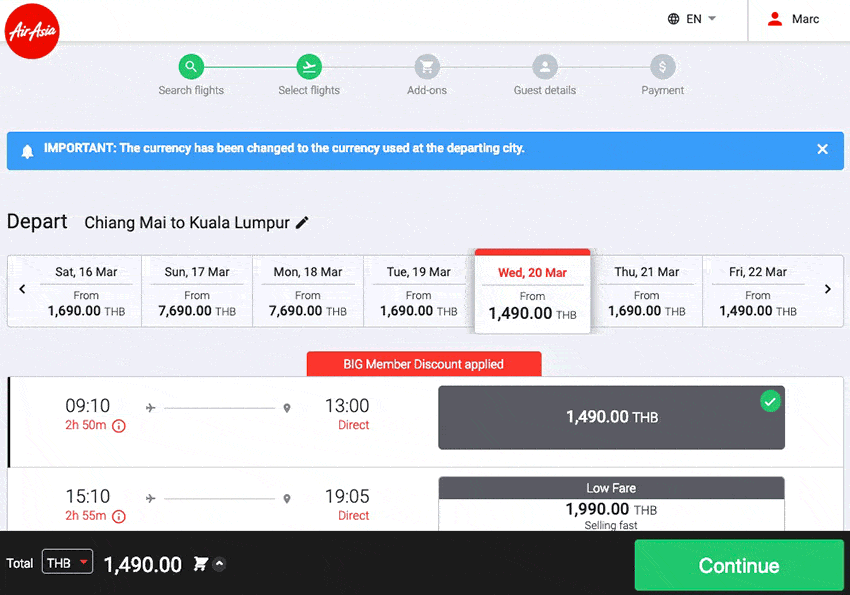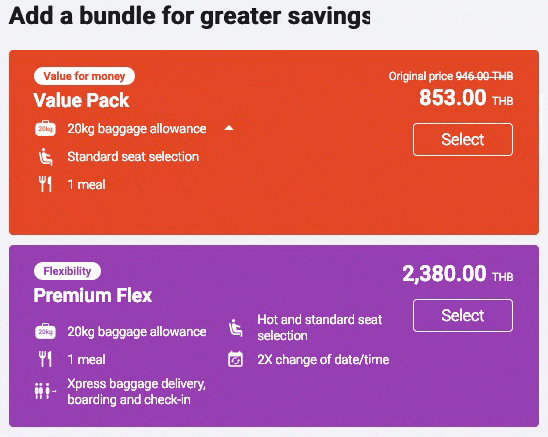 If you fly with more baggage it might make sense to book the Value Pack. Here you get 20 kg and a meal. And you can book a standard seat at the window if you like as well.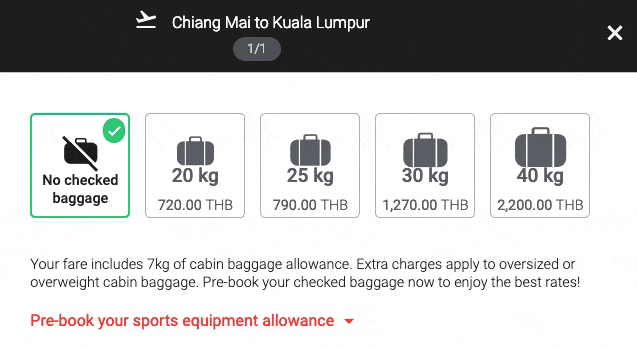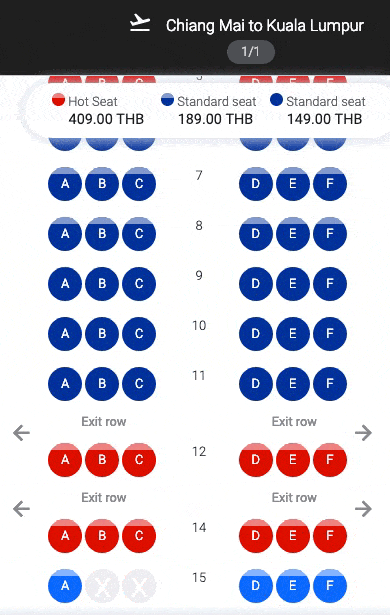 The first few rows are so-called Hot Seats – you will board first and you are the first out of the plane. The rows 6-8 on this flight are a bit more expensive because you are in the front and you will be out faster. The rest of the seats are Standard Seats. Only the Exit row seats are Hot Seats again. If you book the Value Pack you can choose every Standard seat (the ones for 149 THB) for free.  With Premium Flex you can choose any seat for free.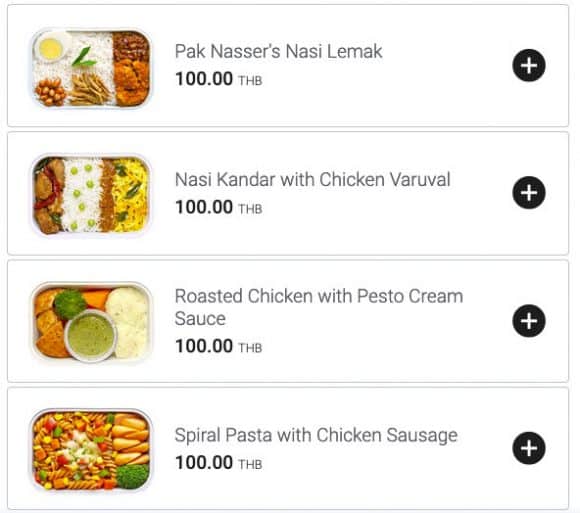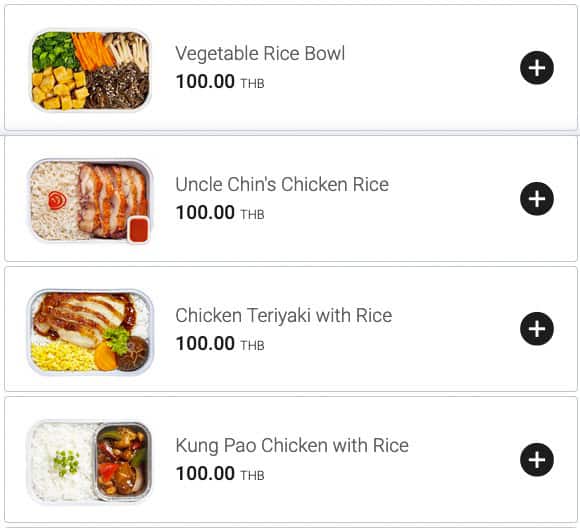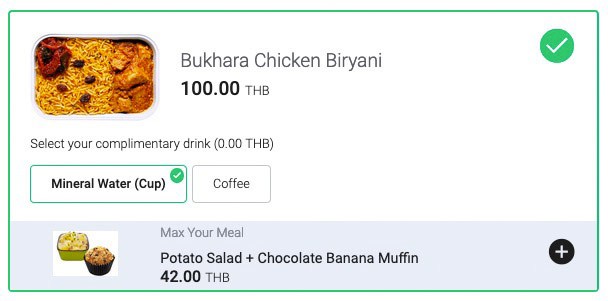 You can choose Water or Coffee with your meal. And add some Salad and a Muffin extra. I could choose a Vegetarian Meal with my Value Pack. But I had no clue what it was till I got it on the plane.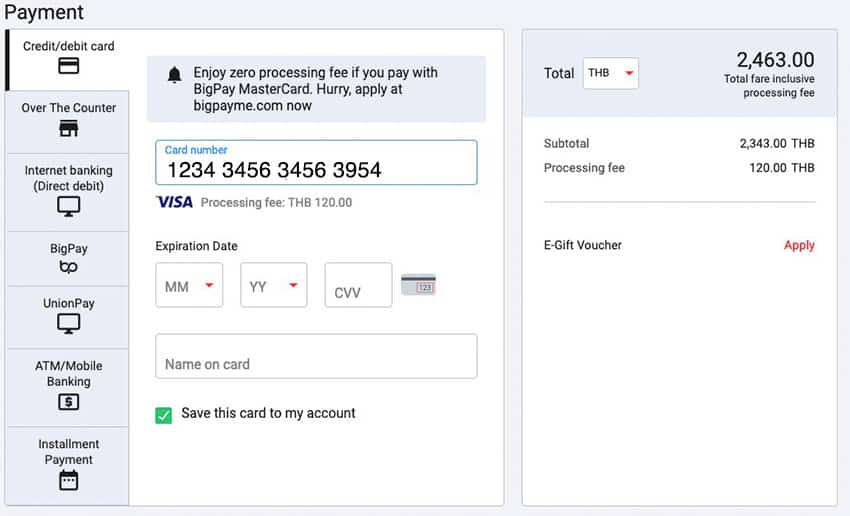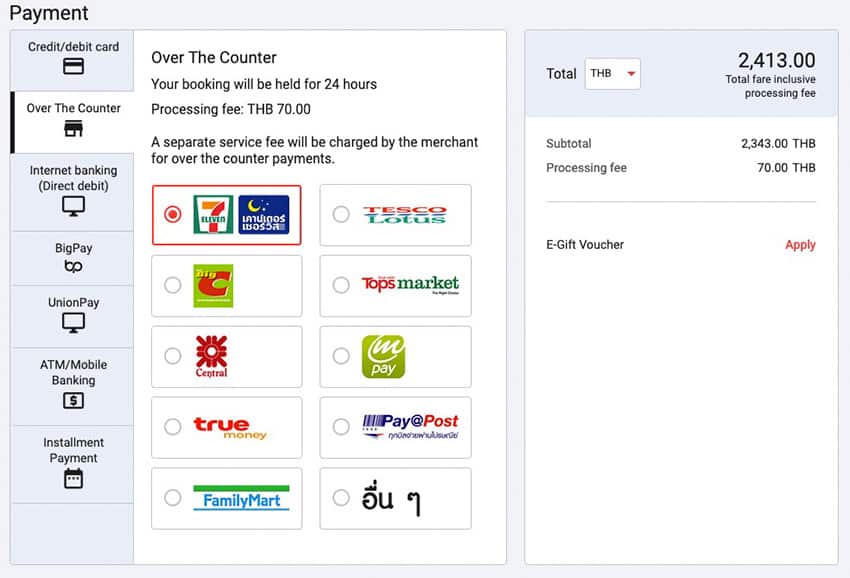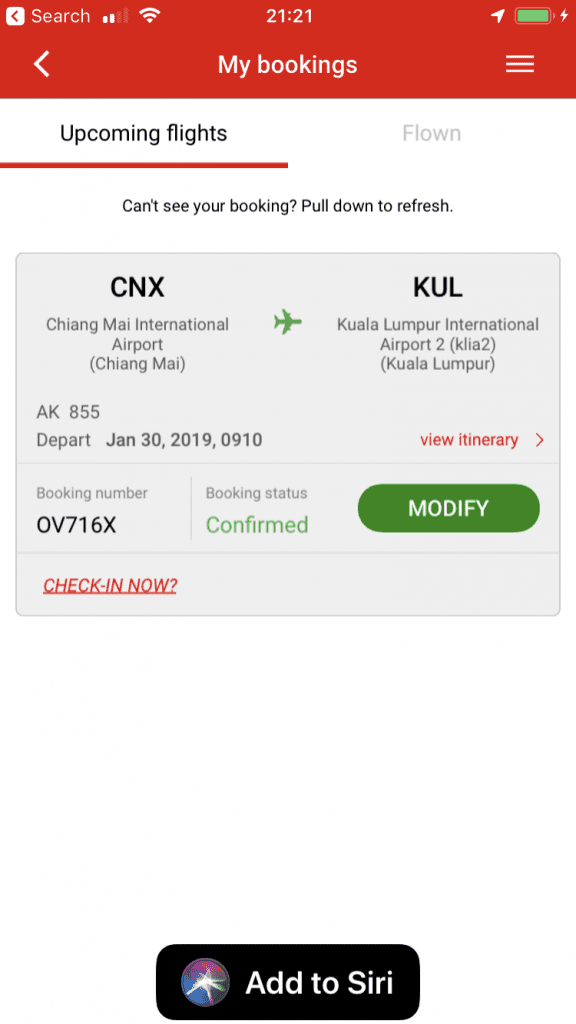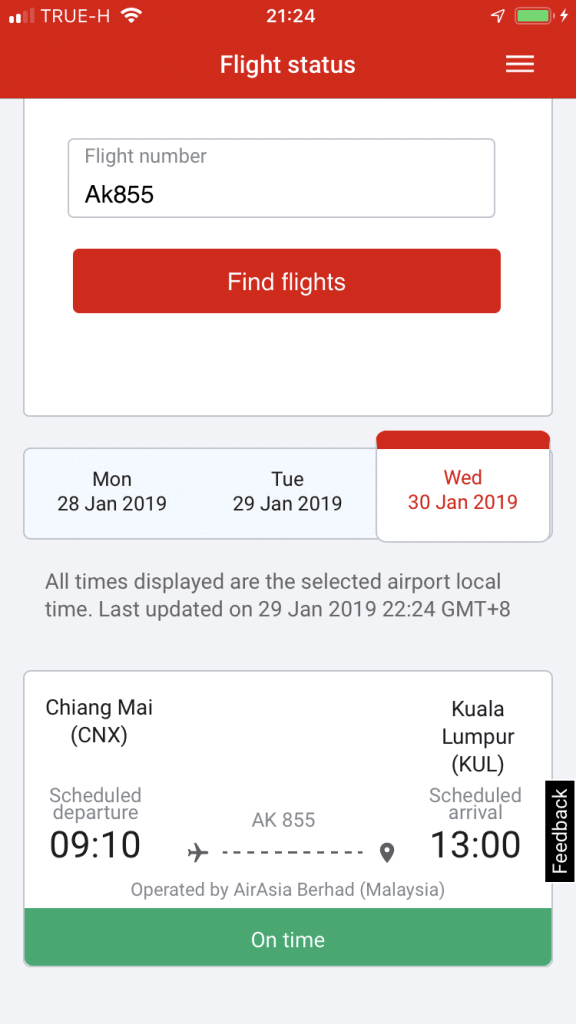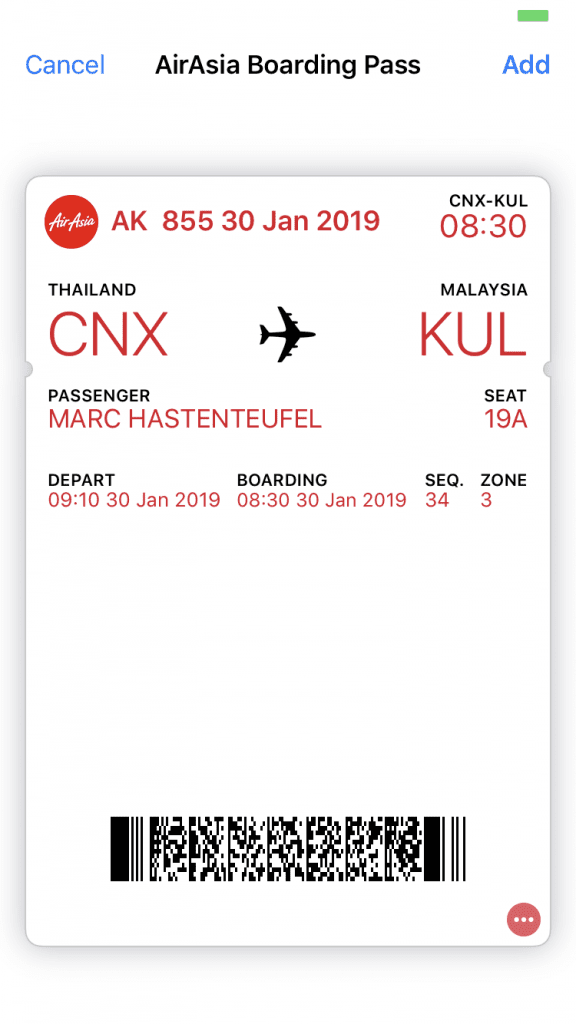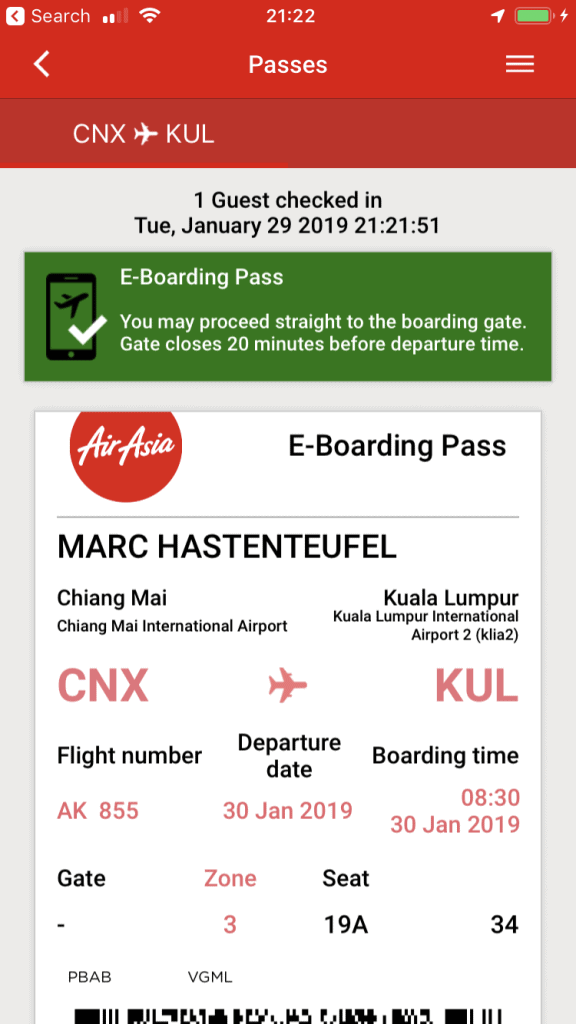 The App is as streamlined as the Web-Site. Easy to navigate and you can find any option quick.
CHX is a rather small airport. It is almost in the city and you can reach it quickly from most places if you do not have your flight during rush hour. I know people that walk there from the old part of the city. I checked out of my hotel in the old city at 5:40 am because I woke up early. Could only find a 7/11 open at this time of the day. So I had a coffee there. A cab driver had a snack as well and he asked me if I need a ride. He wanted 140 Bath and since I could not see anybody else providing transportation out that early I took his car to the airport.
Took us not even 10 minutes to get there. At the airport, you will have to get your luggage x-rayed at the entrance. After that, you can go to the Check-in counter and baggage drop. I recommend that you check in online the day before. Usually, the Web Check-In counter is not as busy as the other one.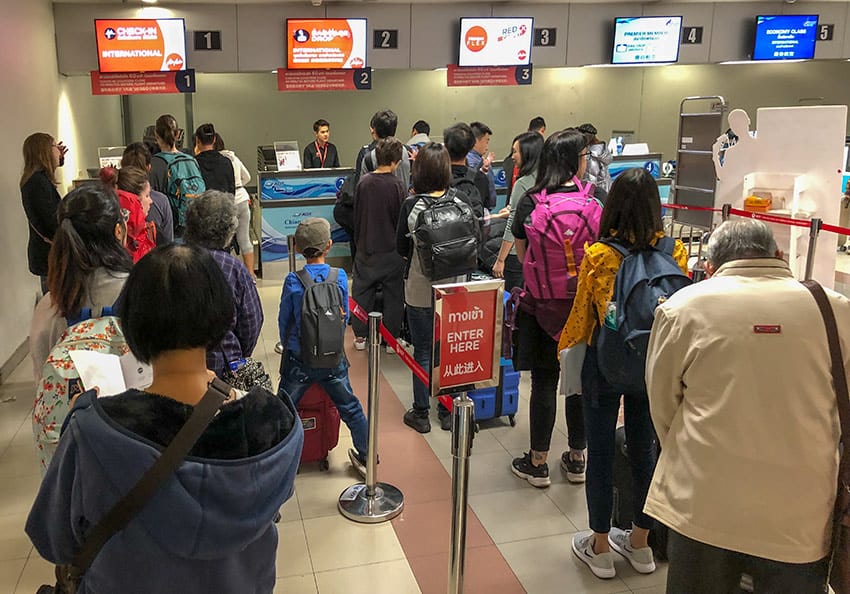 Check-In
I was quite early but there was already a long line. And since they only have two counters you will wait a long time if you come later. By the time I dropped my bag my line got 3 times longer. The check-in line even more.
One extra counter would not really hurt. But it is a budget airline after all.
The nice lady behind the counter upgraded me to an exit row seat for free and I was very happy.
Boarding
Sometimes it works better and sometimes not. I had the Hot Seat now and could board first.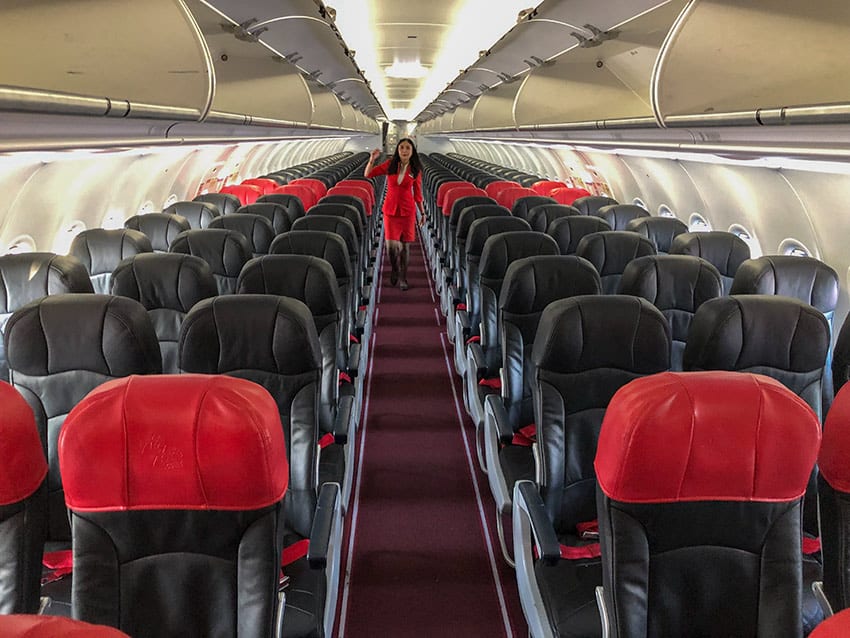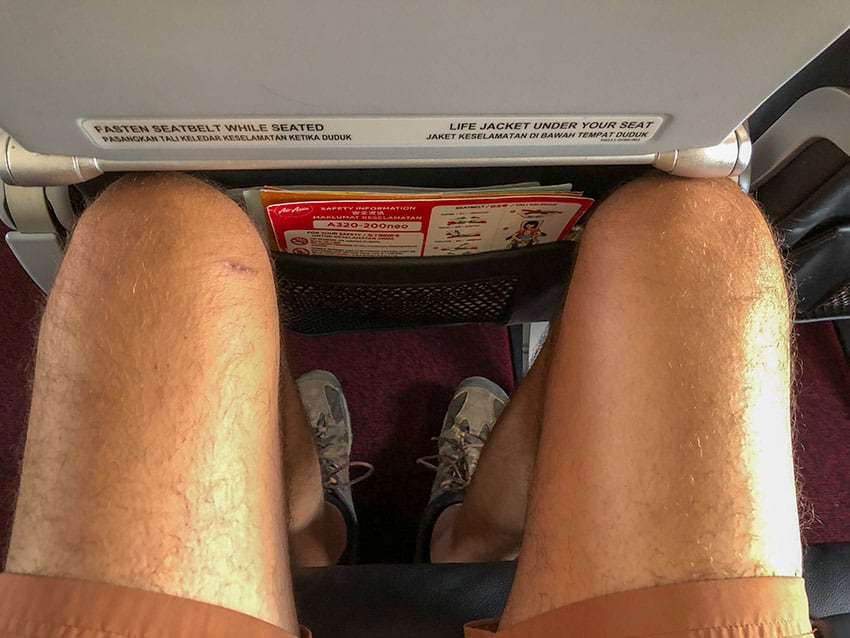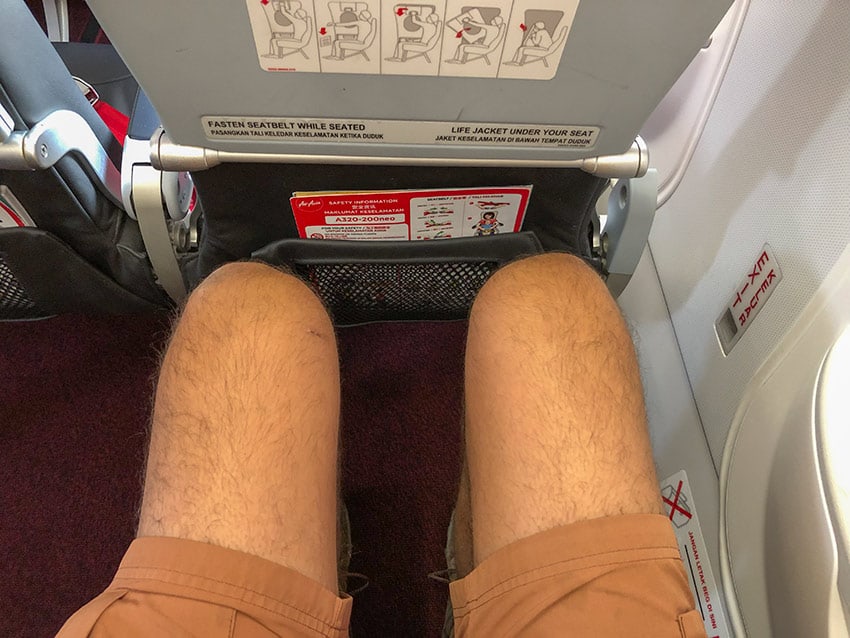 It is a Budget Airline and I am tall (203 cm / 6 feet 7″) but I can fit at the regular seat. Thanks to the nice girl at the Check-In counter I even got a exit row seat.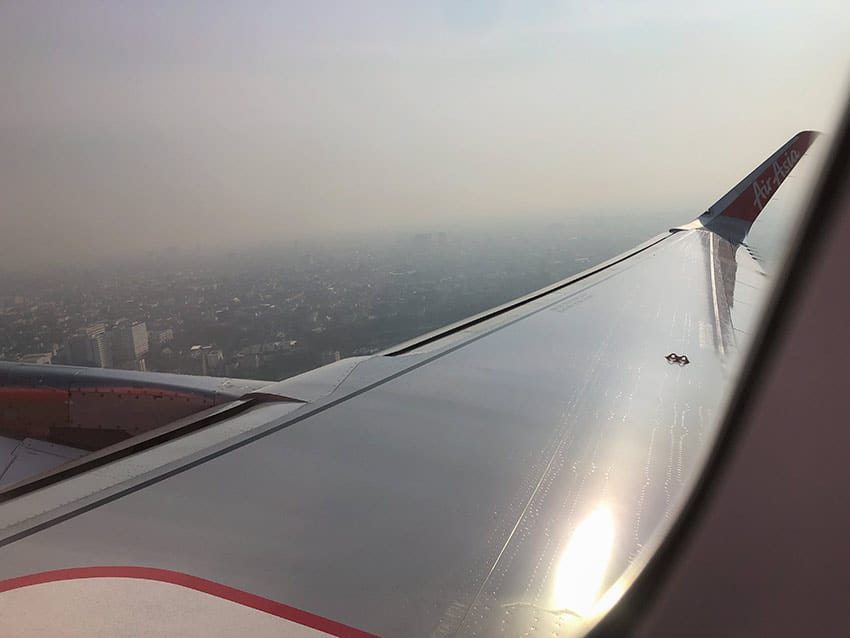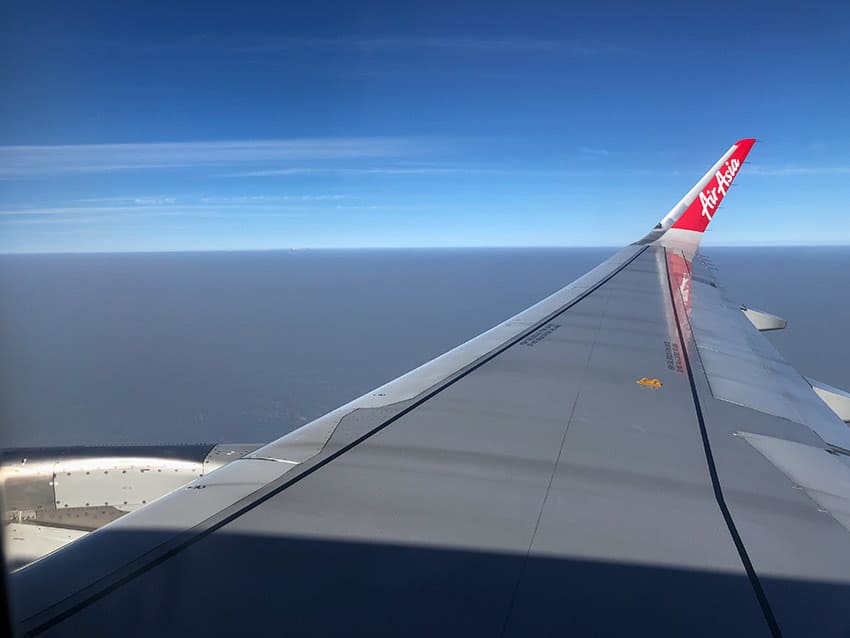 Let's look at additional Food Options
We covered most of the food you can get already. And if you want to eat you should add your main meal when booking the flight. You save money and you will get what you order.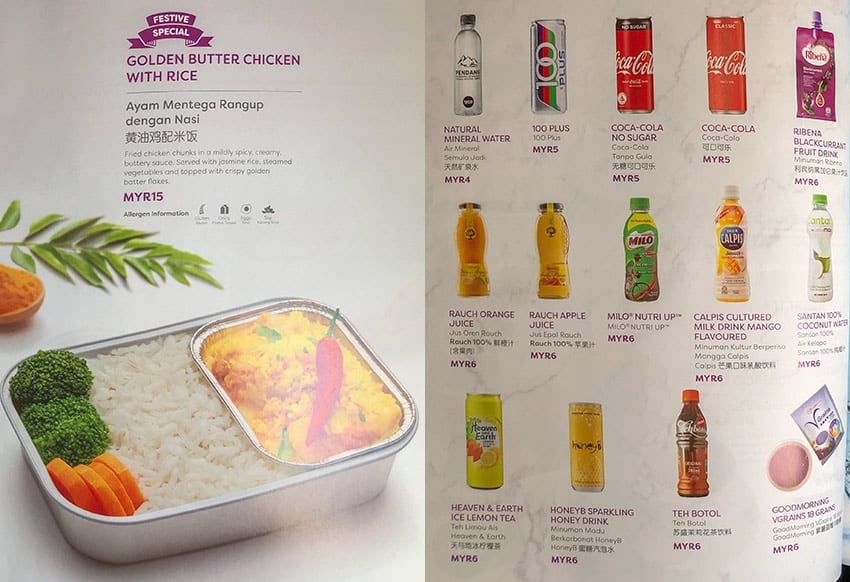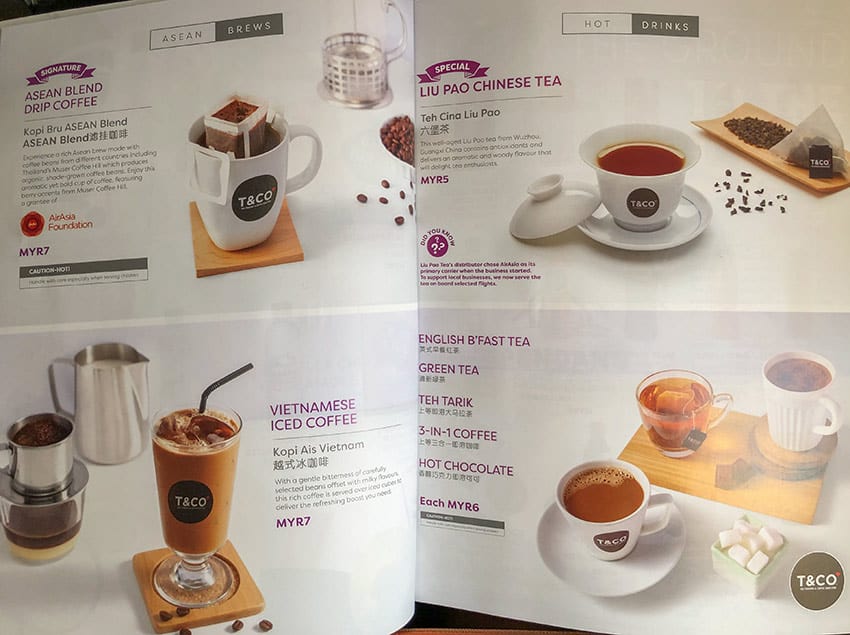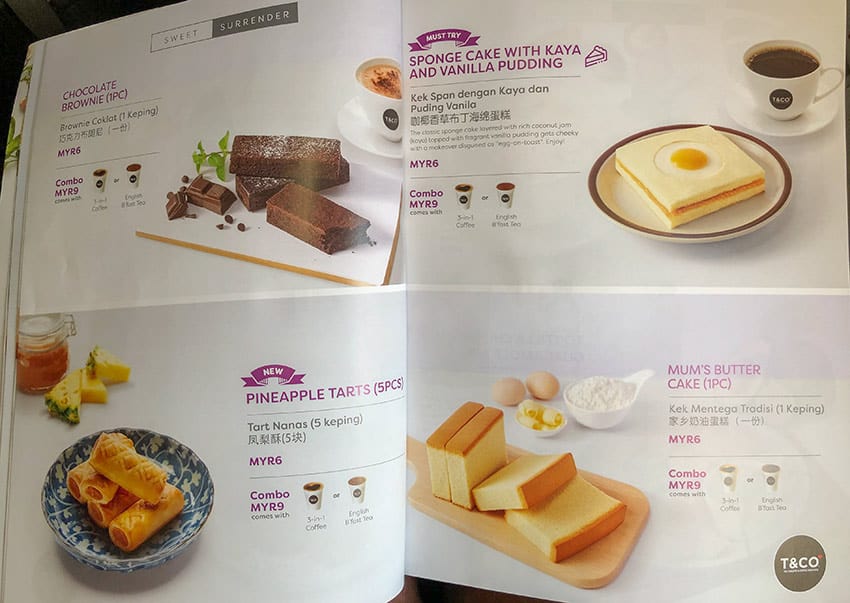 No clue what this Vegetarian Chicken is and why they serve it. I can understand that a lot of Thai customer like sweet. I do not like it at all. To sum it up: it was sweet and slimy. That is 2 stars for the food. I give 0.1 for the red cutlery.
There is only one Vegetarian option out of 9 when you want to get a meal when booking. That is not enough.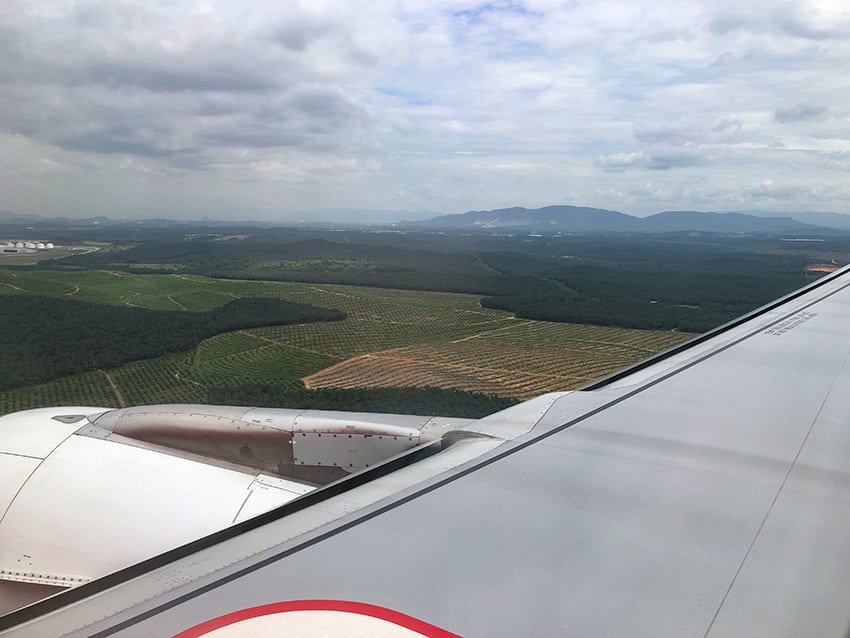 Service was friendly and I do not remember anything unpleasant.
But I do not remember anything nice as well. Let's say they did their job.
I give 3.5 stars.
| AirAsia Review | 3.6 Stars |
| --- | --- |
| Website & Booking Management | |
| | |
| | |
| | |
| | |
| | |
3.6 Stars look like not a lot but I would fly AirAsia again if the price is right. The flight from Chiang-Mai to Kuala Lumpur is short enough to cope with seating in a regular row.
The review is for the airline and the flight on this day only – remember that everything can change.
How was your experience with AirAsia? Please let me know in the comments below!