Review of VietJet Air from Bangkok to Hanoi and back to Bangkok again.
VietJet Air Introduction
Before we start with the VietJet Air review let's dive a bit into the history of the airline. You can skip it right here: Review VietJet Air.
Do not confuse this airline with Thai Vietjet Air. This is an associate company of the Vietnamese airline.
VietJet Air was founded in 2007. Due to the global economic crisis of the late 2000s and some regulatory issues, it took till December of 2011 for the official launch and first flight.
Starting with flights from Ho Chi Minh City and Da Nang, the airline expanded to more airports in Vietnam. The first international flight was on the 9th of February 2013 from Ho Chi Minh City to Bangkok.
At the time of writing, VietJet Air serves 23 domestic and 10 international destinations. To give you an idea of how fast they grew over the last few years I have a few passenger numbers for you: The carrier carried its 10 millionth passenger in December 2014, and the 25 millionth passenger in December 2015!
They have a codeshare agreement with Japan Airlines and Thai Vietjet Air.

VietJet Air Review
This review is from my flight from Bankok to Hanoi and from Hanoi to Bangkok.
Travel Dates: November 8th, 2018 and December 3rd, 2018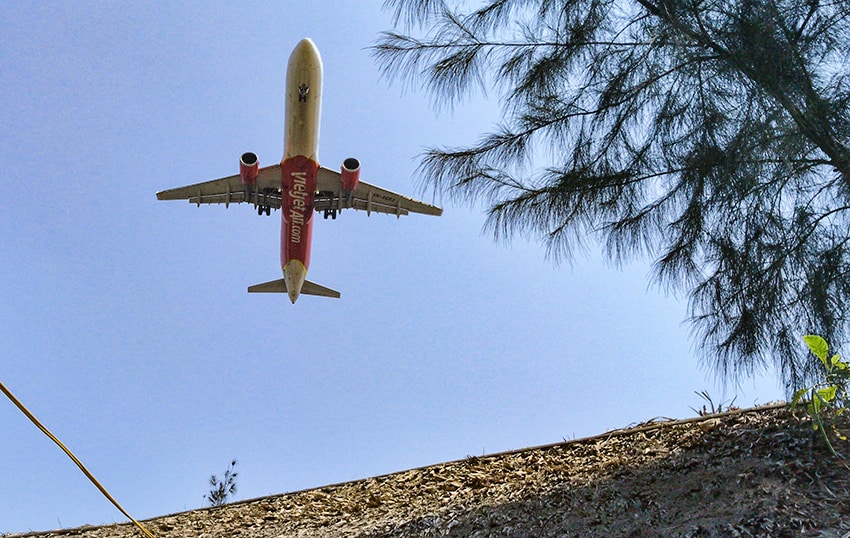 Website & Booking Management
Let's take a look at the website first.
https://www.vietjetair.com (This link brings you to the English version of the website). Keep in mind that I review this airline as Budget Airline. You get a seat and 7 Kg of carry-on luggage and that is all that is included in the regular ticket price.
If you want to take extra luggage or a meal you have to pay extra. Sadly even some of the big "Regular Airlines" picked up that stupid idea as well. Some want to charge for carry on luggage as well. What is next??
But let's go ahead and open that website!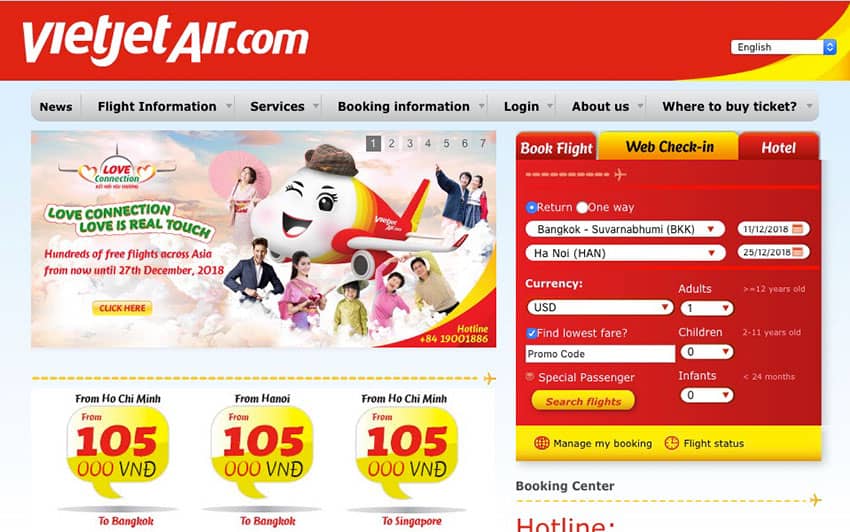 I filled the form on the right with name and dates. You can choose from a few currencies but for this review we use US$. If your travel date is flexible I recommend that you click the "Find the lowest fare" box! You will see why in the next picture.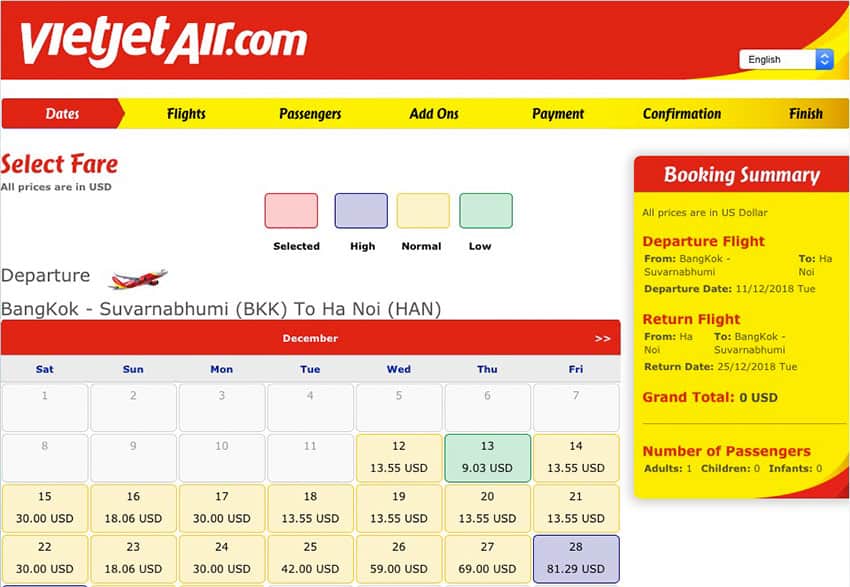 We selected the 12th to fly but look it is cheaper at the 13th. In this case, it might not be too much to change your mind but sometimes you have 50 or more US $ around your dates and if you have the time – 50 $ are 130 Bia Hoi at the street in Hanoi!!!
Take a look at that!
You can bring 7 Kg of carry on baggage and that is it. But you can at last change the flight, date, and route. So if for any reason you have to fly later or change plans you do not have to trash the ticket. Of course, you have to pay for it. The same goes if you want to sell the ticket to somebody in case you cannot fly at all.
For the rest, you have to pay as well: Seat selection, meal and checked baggage.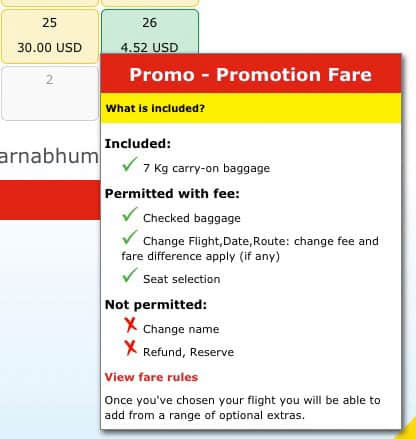 This is the cheapest option VietJet Air offers. Still, you can do anything that you can with the Eco Fare as well. The only difference is the change of name.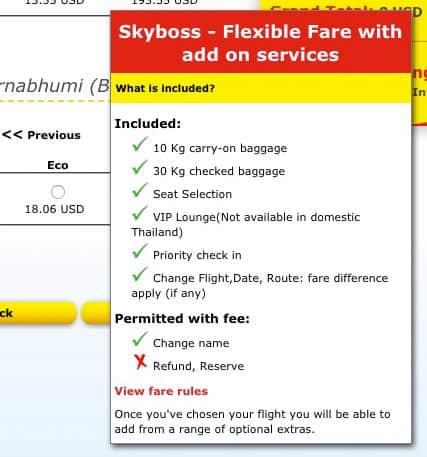 Travel like a Boss!
With VietJet Air you can! They call it "Skyboss" and this one is loaded.
If you want to get to this option make sure you do not tick the "Find lowes fare?" box!!
You get 10 Kg carry-on and 30 Kg checked baggage. I can choose a seat and have priority check-in and probably boarding as well.
Nice: VIP Lounge and since they operate from BKK to Vietnam you can go in the lounge there.
No refund – the same with all options.
Booking Summary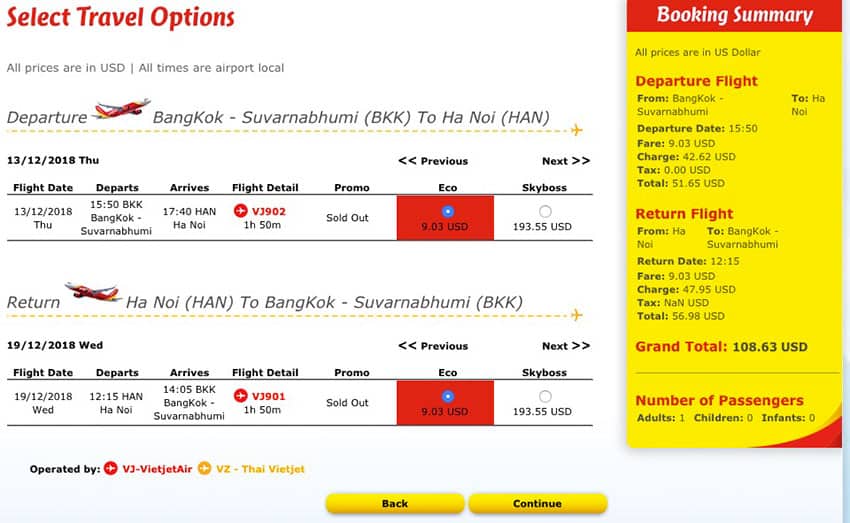 Let's choose the Eco fare for this example.
All the happiness is gone after you look over into the yellow field. Even with two flight for only 18.06 US$, the total is already 108.63!

Let us populate the personal information fields so we can get to the next page – the Add Ons.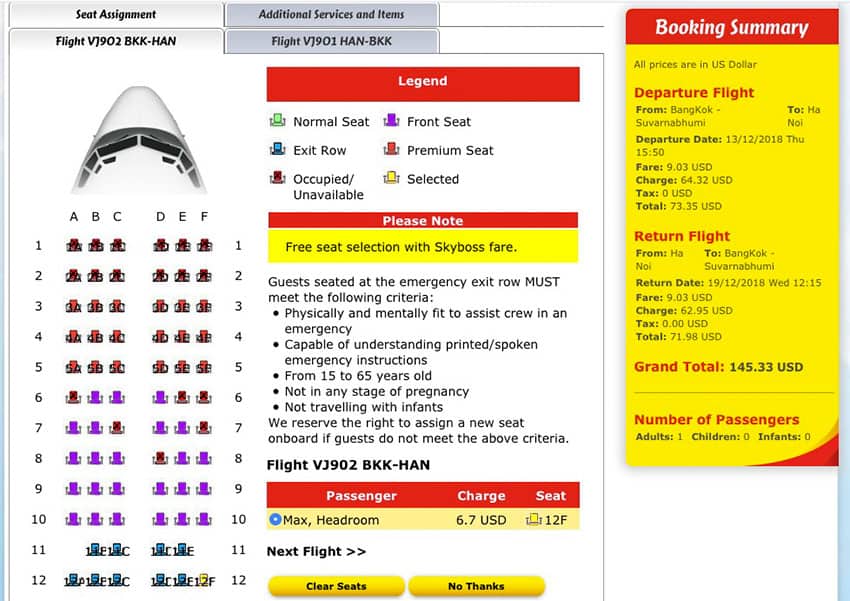 You do not have to book a seat and pay for it – you will get a seat for sure. But if you like you have the following options:
Premium Seats: 6.70 US$
Front Seat: 4 US$ These seats are like regular seats but you will be out a bit before the passengers that sit in the back of the plane and it is less noisy!
Exit Row Seat: 6.70 US$ More legroom
Standard Seat: 4 US$ Pay for one of those does only make sense if you want to be 100% sure that you sit on the window or aisle or in the middle if you like. Or if you are a group and want/need to sit together or close.
But the 12 A and F have a lot of leg room for example. So let's take them as well.

Seats and food might not be important but usually, you do bring a bag that you check-in.
You get the following options:
15 Kg: 12 US$
20 Kg: 15 US$
25 Kg: 20 US$
30 Kg: 25 US$
35 Kg: 31 US$
40 Kg. 36 US$
We choose 15 Kg and the system will add 2 x 12 US$ to our total.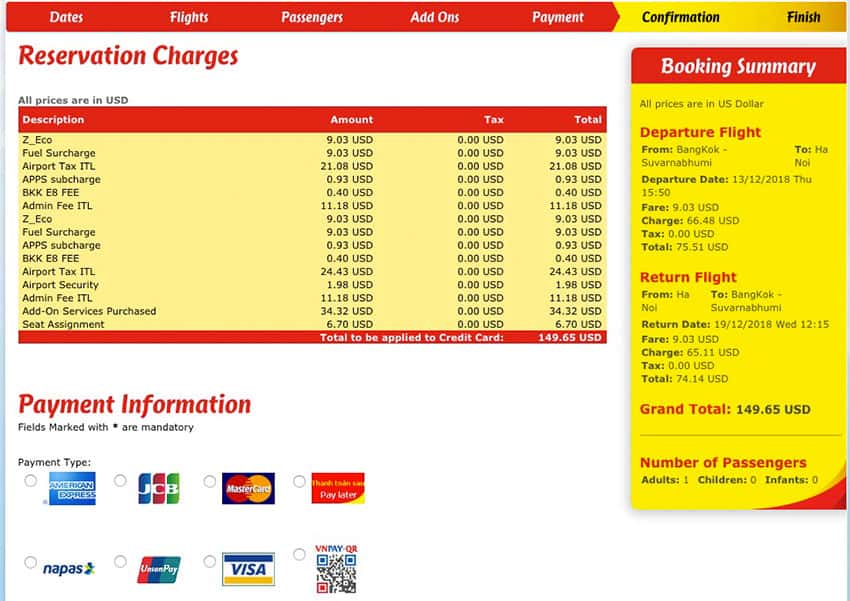 This brings us to 150 US$ with everything or 128 US$ for the flights with a 15 Kg bag only.
All of this is quite standard. Food options are OK but what if you want Vegetarian food? There is only one option as far as I see. That is poor. But we get to this later.
Booking is easy and you clearly see where your money goes. It works and you can pay easily. Of course, it is a Budget Airline and you have to pay for everything extra which is the new normal. But this is not part of the review since we reviewed VietJet Air as Budget Airline.

Web Site and Online Booking: I give this section 4 stars
Check-In & Boarding
Check-In
That is the same old Check-In as with every airline. You get to the airport and find your counter. There you get in line with the other travelers. When it is your turn you give your passport and put your bags on the scale. Do not forget to leave without your luggage receipt!
Boarding
Sometimes it works better and sometimes not. If you ever took a plane out of New Delhi, for example, you might remember that nobody cares about the lady at the desk. She can say "Now we like to invite our 1st Class and Business Class customers to board" as long as she wants. Everybody will run and block the gate as soon as they hear boarding started. Unless I really have an experience I remember the Check-In will not be part of the review.
VietJet Air Seating and Seat Map
The nice girl at the Check-In gave me a free Exit Row Seat! Thank you!!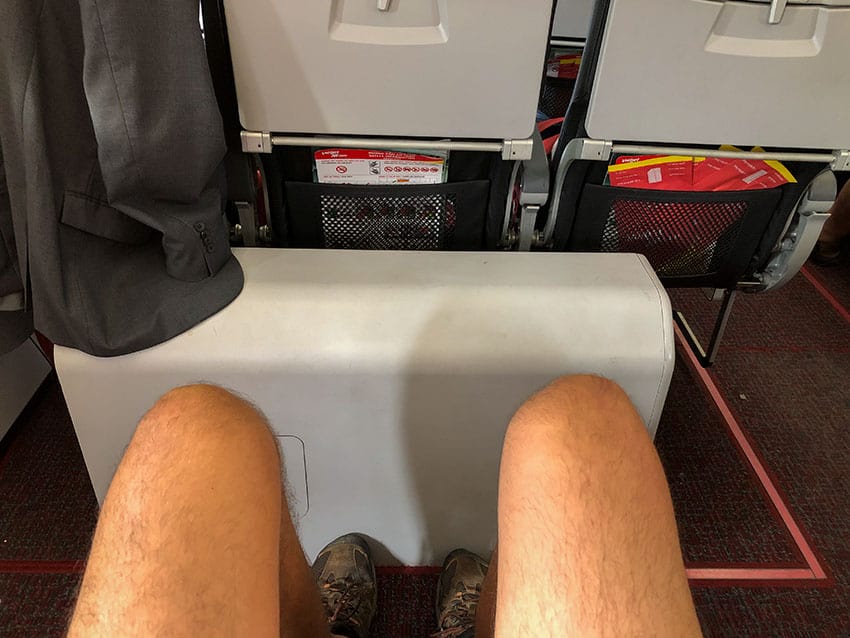 Plenty of space
VietJet Air Seat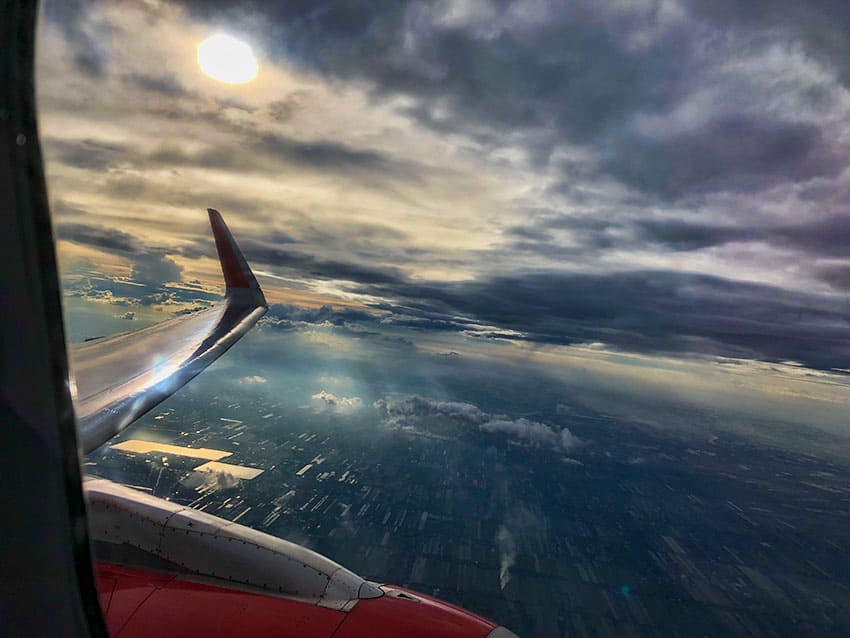 The view a few minutes after takeoff from BKK. As you can see I was sitting in front of the turbine. Which is strange as usually, the exit row in the middle is at the wings. But not so in an Airbus 321 which is fine with me. Look at the next picture – the noise check from the flight Bangkok – Hanoi and the flight back from Hanoi to Bangkok!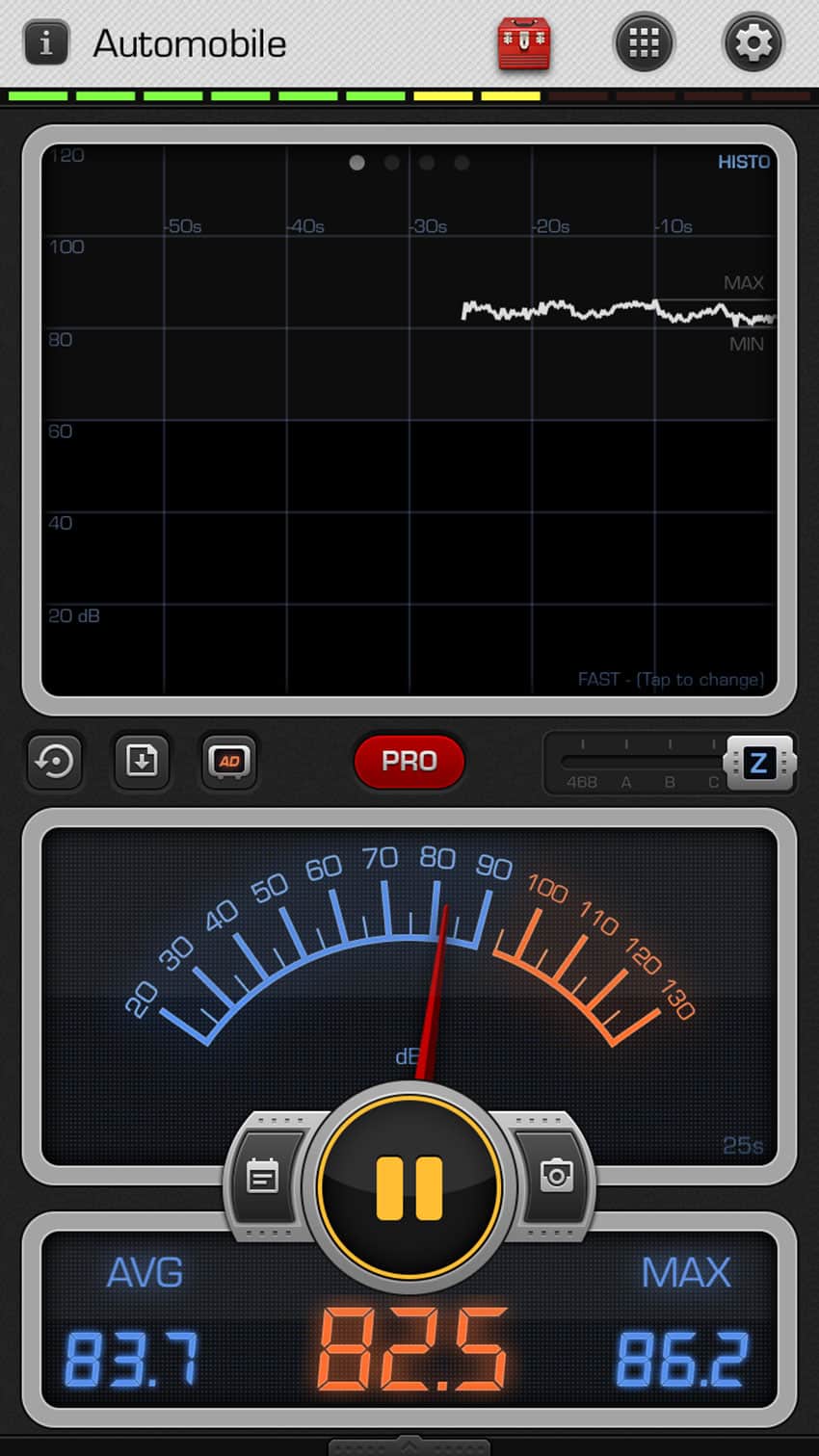 This is from my exit row seat in front of the turbine.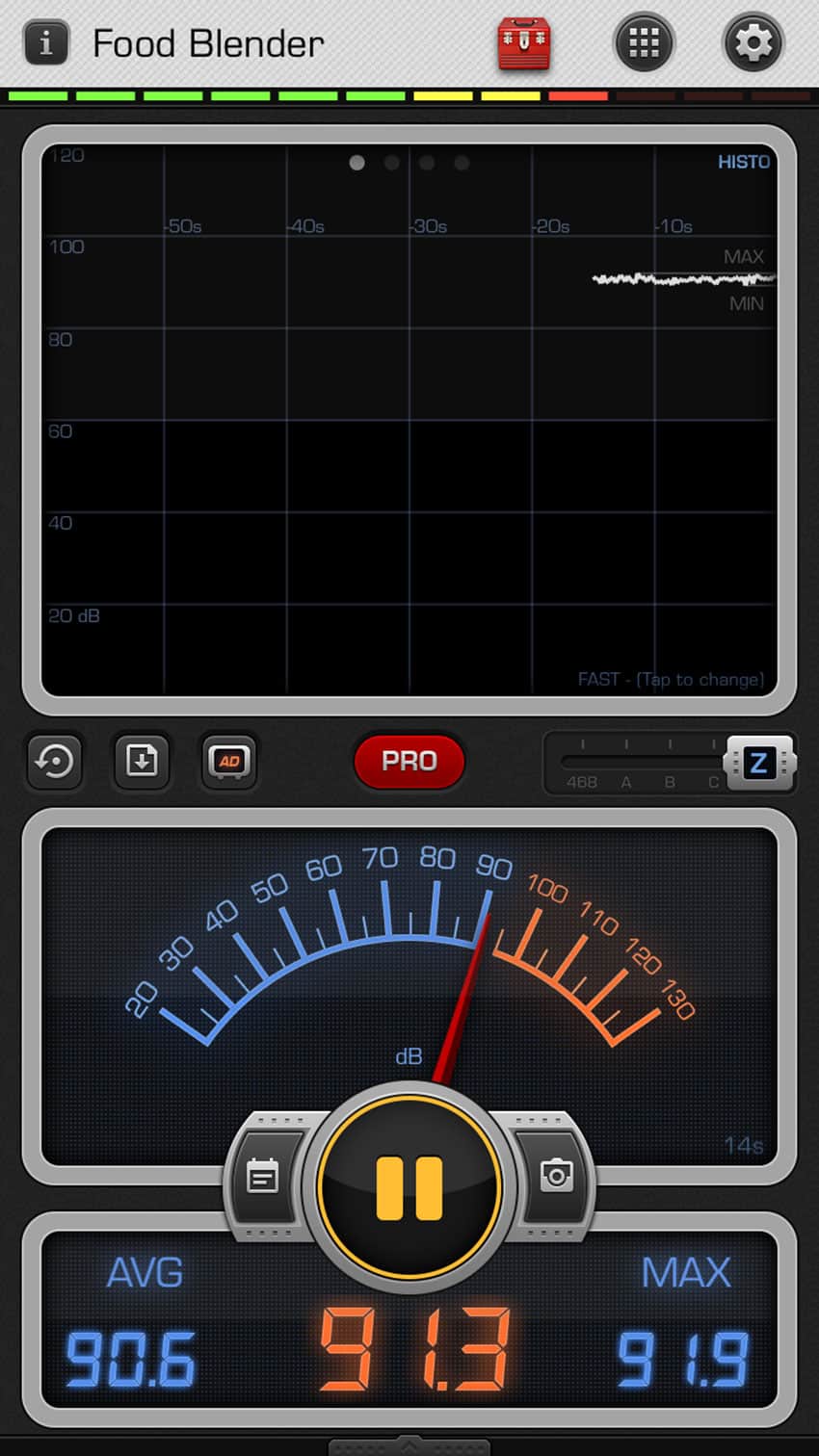 And this one is from my flight back from a seat behind the turbine. Quite a difference. So if you can choose – sit in front of the turbine.
Nice extra: Turbulence affects the front of the plane way less so you get this on top!
Our plane almost ready for boarding
Regular Seat VietJet Air. I am 6 feet 8" or 203 cm tall. I can not move but it is OK since the flight was not long. For the flight back to Bangkok the not so nice young lady at the airport wanted 6 US$ extra for the exit row so I skipped it.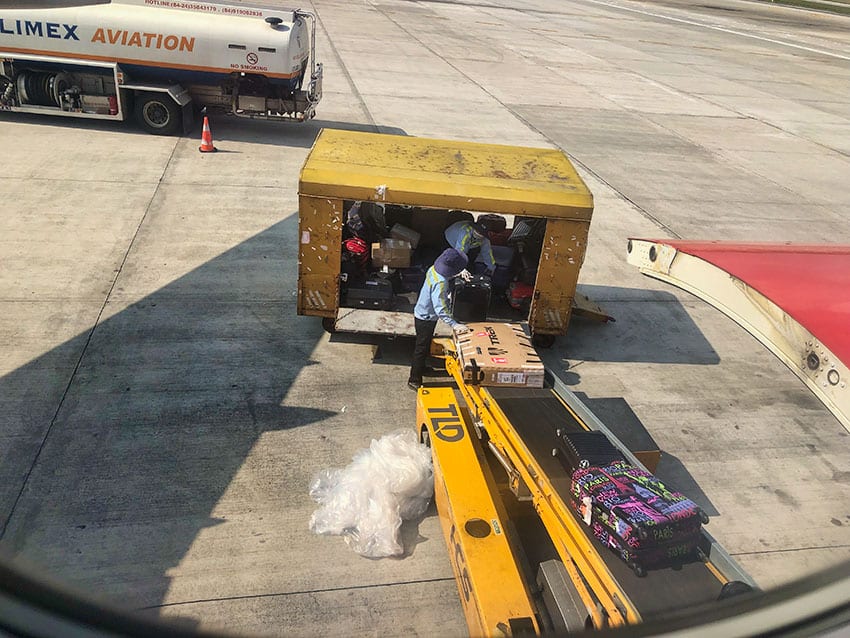 My seat was just behind the wings – you can see the shadow.
The lake close to Hoa Binh

If you are small the seating is good – but I am not and this is my review! I can only give 2.5 stars
Food & Beverages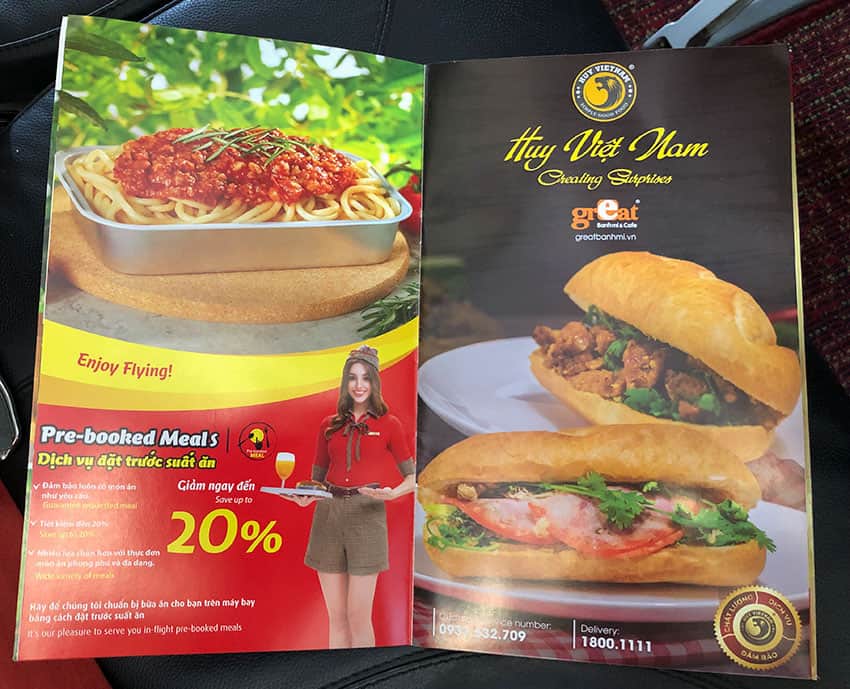 This is a Budget Airline and you have to pay for your food and the beverages. If you preorder you get a 20% discount. So if you think you want to eat in the air you better order online. This way you also make sure you get the food you want!
VietJet Air Menue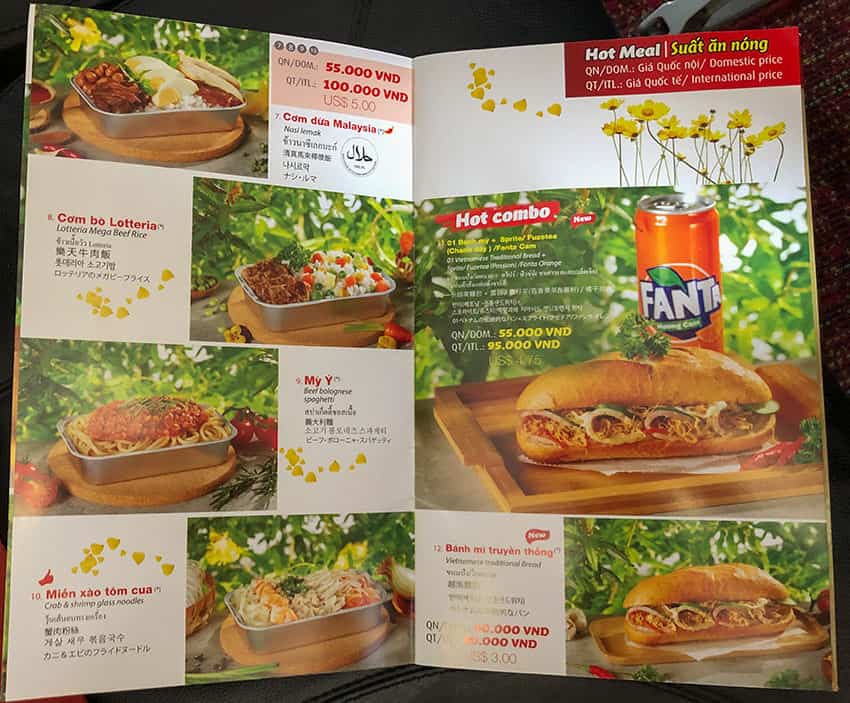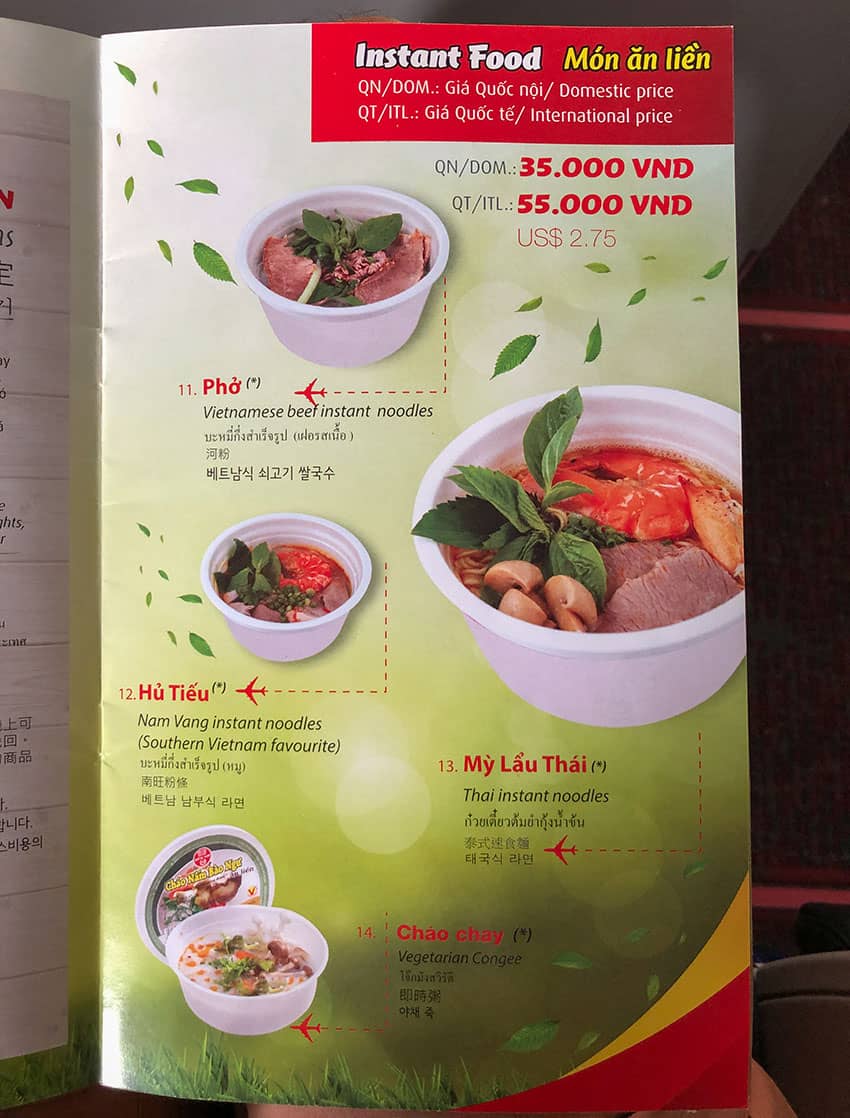 The only Vegetarian option I found – Vegetarian Congee.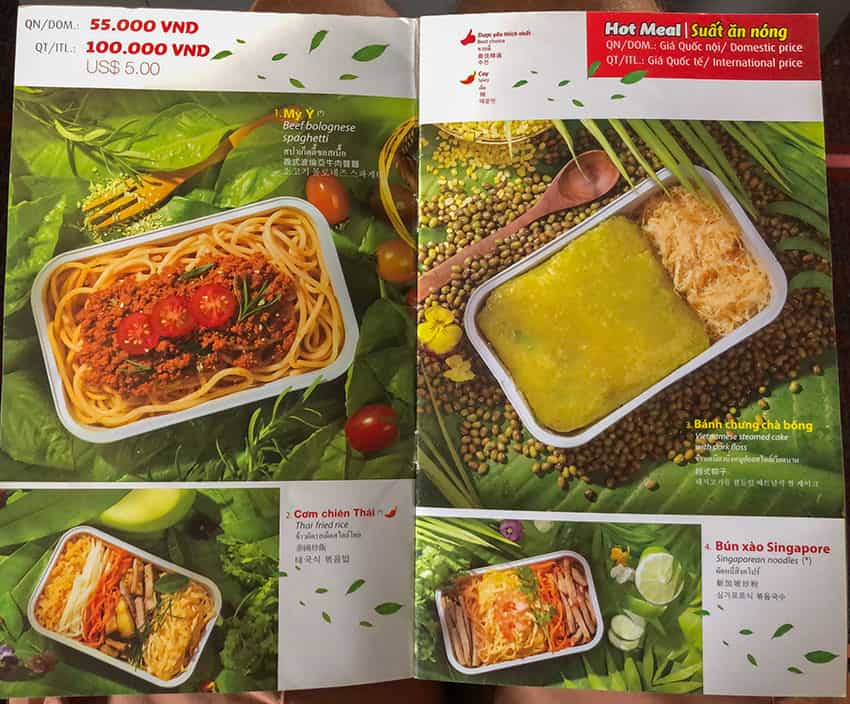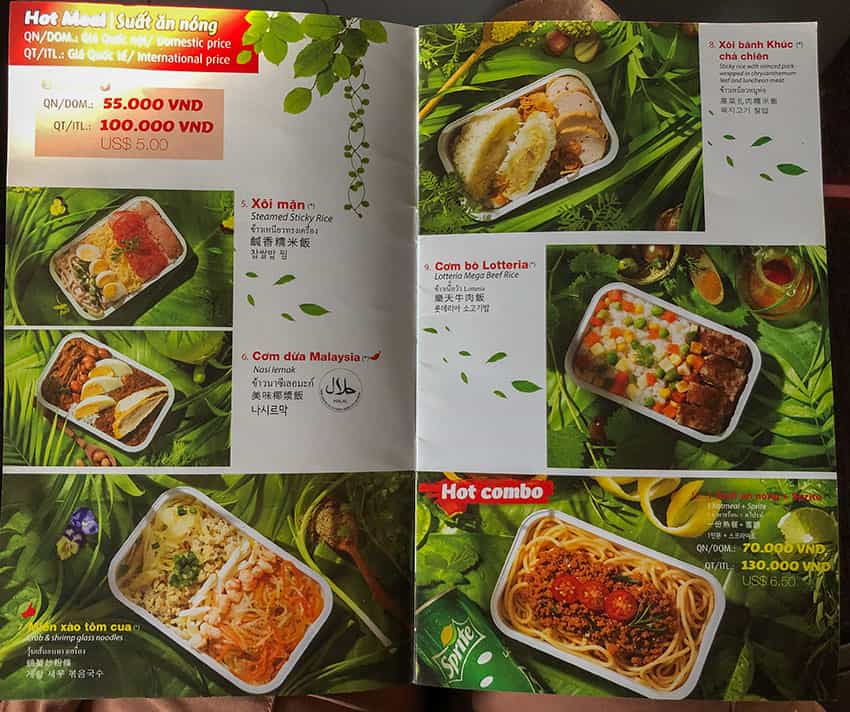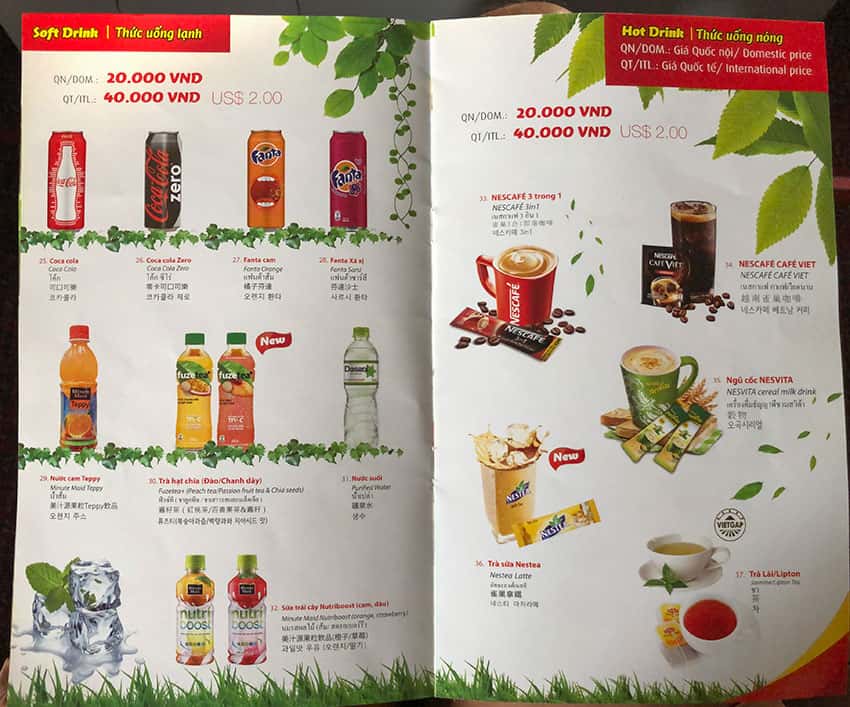 If you want to get food on the plane it is never cheap. The same goes for the drinks. Compared to Europe the flight itself is already quite expensive. So I was surprised about the food prices for international flights. Not a big difference to what you have to pay at budget airlines in Europe. And why is the food even more expensive when I fly to Thailand??

On the other hand, they had 2 different menus on the way to and from Vietnam. So if you eat you do have different options which is nice!

Only one vegetarian option is not enough. I give 3 stars for the Food & Beverage options.
Cabin Crew
Service was friendly and I do not remember anything unpleasant.
But I do not remember anything nice as well. Let's say they did their job.

I give 3.5 stars.
VietJet Air Rating
VietJet Air Review
Website and Booking Management
4 Star
Seating
2.5 Star
Food & Beverages
3 Star
Cabin Crew
3.5 Star

3,25 Stars look like not a lot but I would fly VietJet Air again if the price is right. The flight from Bangkok to Hanoi is short enough to cope with seating. If you are smaller or let's say you are in the range of "normal height" and fit you will be happy with this airline.

How was your experience with VietJet Air? Please let me know in the comments below!
Looking for a cheap ticket? Find *the best price from Bangkok to Hanoi!
Or the best price for Hanoi to Bangkok.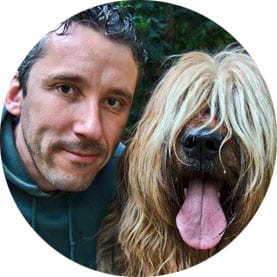 I like to travel and I like to snap pictures! My mother got me a Eurorail ticket when I was 15 and together with 2 friends we adventured into France. This was the beginning of a new addiction. On this site, I want to share some tips and trips with you! Now I am on the road for more than 8 months every year. Visiting old friends and making new friends while exploring this big blue ball. My Blog with a lot of travel pictures: https://hastenteufel.name