Review KLM Economy Class: Jakarta – Kuala Lumpur​
My KLM review from a short distance flight – Jakarta, Indonesia to Kuala Lumpur, Malaysia. The plane picks up more passengers in Kuala Lumpur for the long haul flight to Amsterdam.
Before we start with the Review of this KLM flight we dive a bit into the history of the airline. You can skip right here to the KML Review.
The flag carrier airline of the Netherlands KLM Royal Dutch Airlines, or Koninklijke Luchtvaart Maatschappij N.V. is the oldest airline in the world still operating under its original name.
Founded on 7 October 1919 by eight Dutch businessmen, KLM was one of the first commercial airline companies in the world.
The first KLM flight took place on May 17, 1920, from London to Amsterdam. In this year KLM carried 440 passengers and 22 tons of freight.
KLM's first intercontinental flight took off on 1 October 1924. The final destination was Jakarta, in the Dutch East Indies.
Until the outbreak of the Second World War in 1939, this was the world's longest-distance scheduled service by airplane.
In 1950, KLM carried 356,069 passengers. In 1980, KLM carried 9,715,069 passengers. In 1990, KLM carried 16,000,000 passengers. In 2018 KLM had over 34 million passengers and 169 planes.
KLM Asia
KLM Asia is a KLM-owned subsidiary registered in Taiwan. The airline was established in 1995 to operate flights to Taipei. This way KLM would not compromise the traffic rights for destinations in the People's Republic of China.
The KLM hub is at the Amsterdam Airport Schiphol.
The Fokker Flights to Asia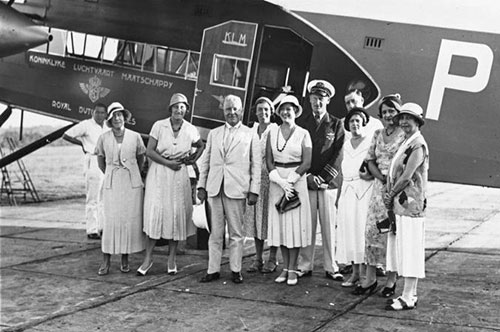 KLM Fokker F-XVIII departing from the Dutch East Indies, 1932
Photo: Tropenmuseum
New Planes expand the Fleet​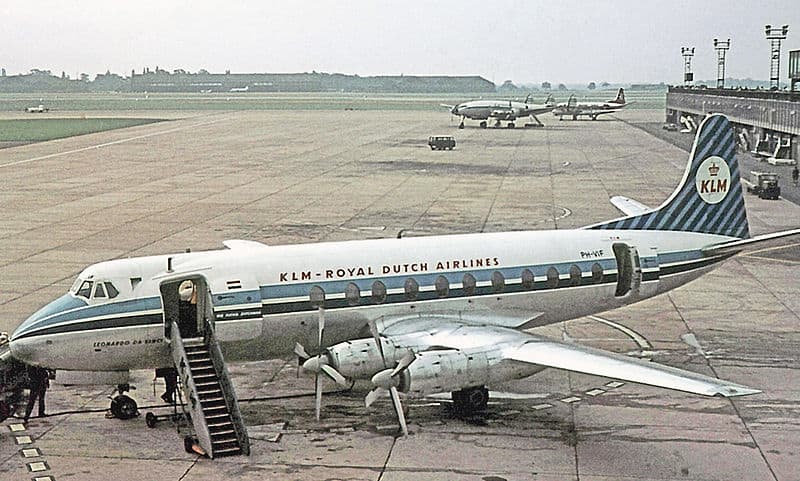 The four-engine turboprop Vickers Viscount 800 was introduced on European routes in 1957.
Source. Wikipedia
KLM Review Jakarta – Kuala Lumpur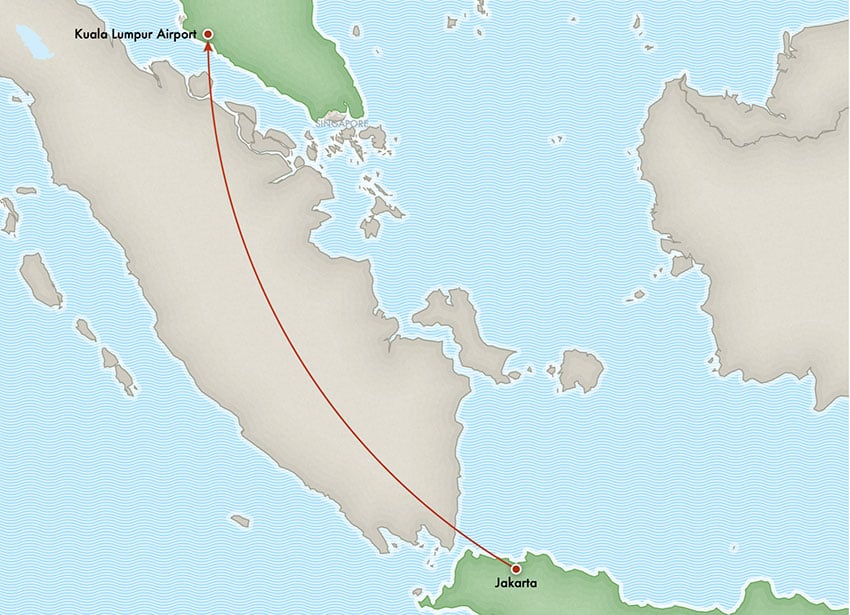 This review is from my flight KL 0810 from Jakarta to Kuala Lumpur.
Travel Date: March 2nd, 2019
Website and Booking​
Let's take a look at the KLM website (https://www.klm.com) first.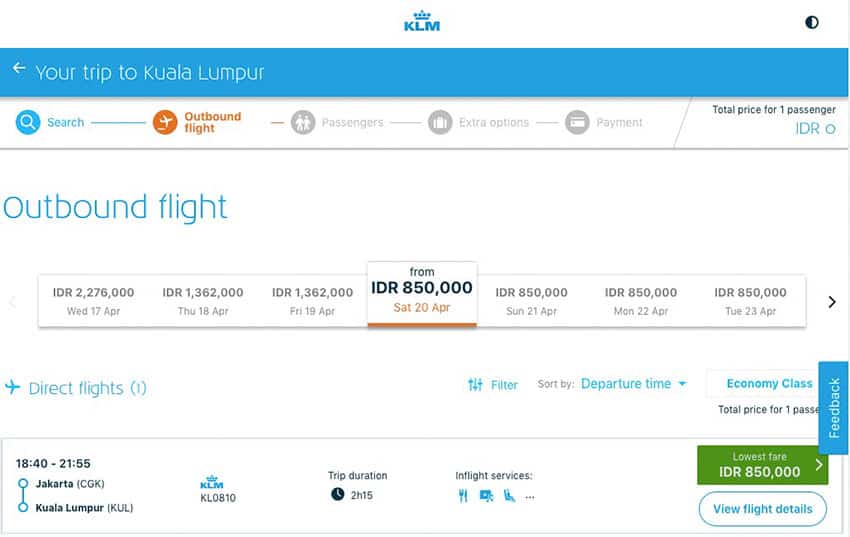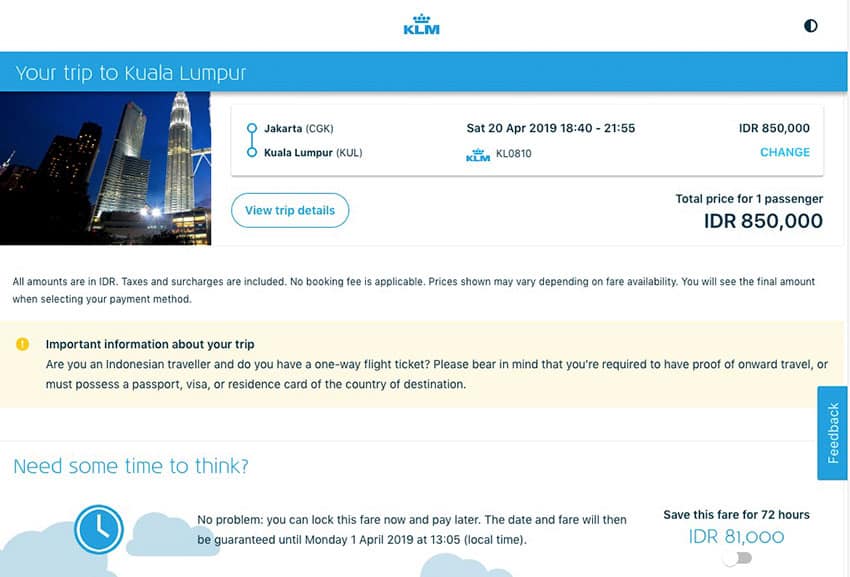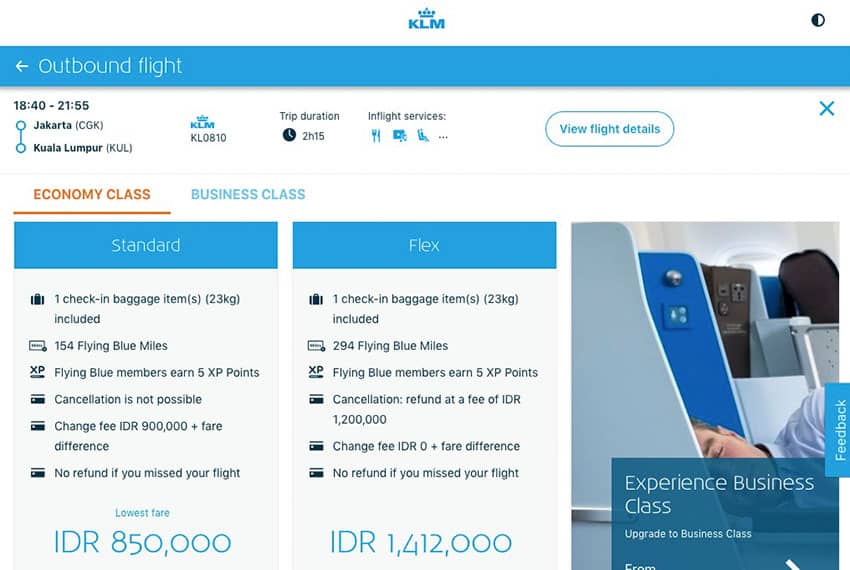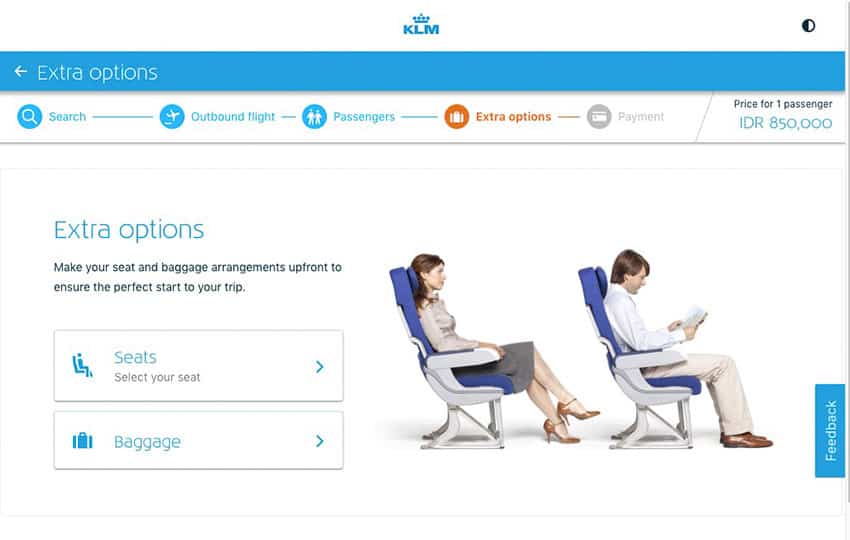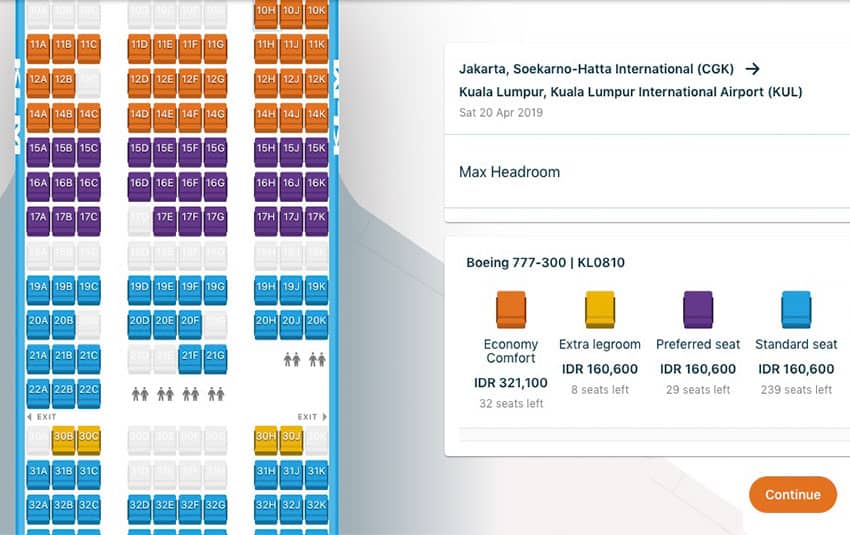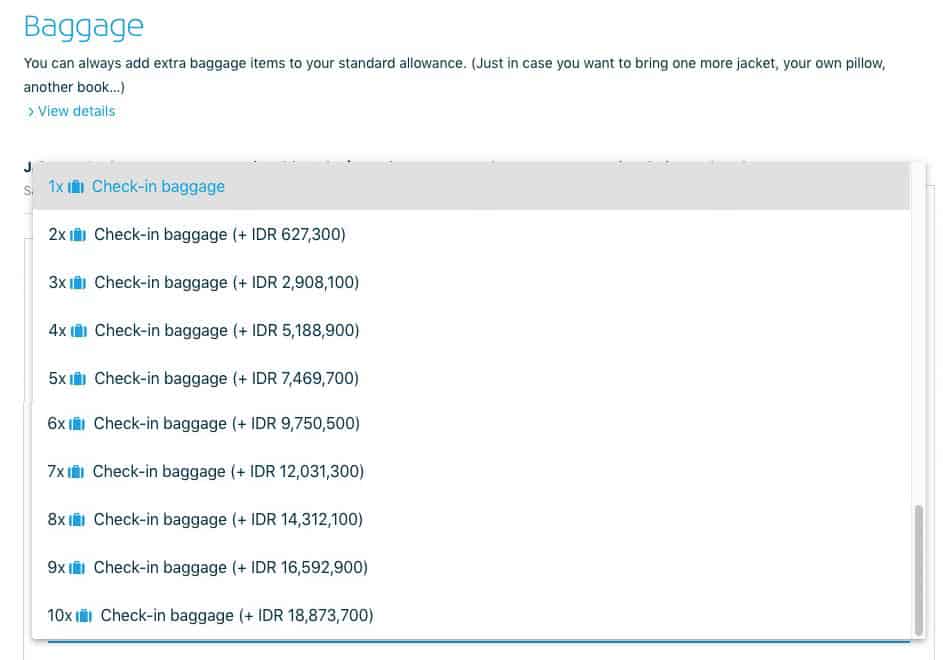 Quiet easy and streamlined to book a flight here. But you have to pay extra for a seat to choose? This is Budget Airline level but not good for a real airline. I can not give more than 3 stars for booking on the web site.
Baggage and Carry-On Luggage​
The baggage allowance on KLM:
Economy passengers on intercontinental flights may check 1 bag with total dimensions of max 158 cm (62 in) and a max weight of 23 kg (50 lbs). On European flights, Standard and Flex passengers may check 1 item of 23 kg (50 lbs) free of charge.
Economy passengers on Light tickets do not receive a checked baggage allowance but can purchase an allowance. A 23 kg (50 lbs) bag costs EUR 25 online, or EUR 35 at the airport.
Business Class passengers are permitted to check-in 2 hold bags, each with total dimensions no greater than 158 cm (or 62 in) and each weighing no more than 32 kg (70.5 lbs).
Free Carry-On Baggage
Business Class 2 pieces plus one small item not to exceed 18 Kg together
Economy Class 1 piece plus one small item not to exceed 12 Kg together

Very confusing if you fly Economy. You fly with a "real", not a Budget Airline but still have to pay for a bag with a Light ticket? And compared to 30 kg on some airlines 23 is only standard.
KLM Check-In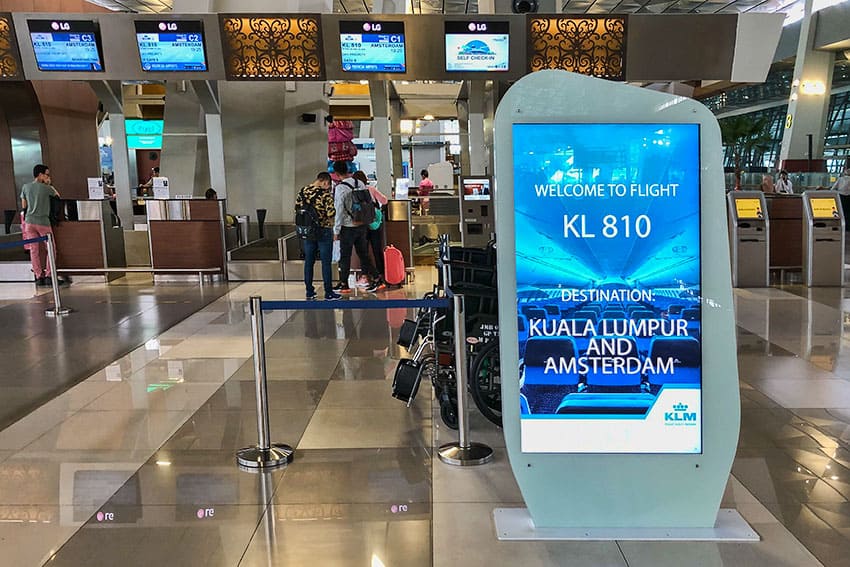 That is the same old Check-In as with every airline. You get to the airport and depending on the size of it have to walk, take a bus, the Skytrain or whatever kind of connection they offer between terminals. After that, you go to the counters and get in line with the other travelers. When it is your turn you give your passport and put your bags on the scale. BUT WAIT A MINUTE this time it was different – it was better. It was the best Check-In experience I had so far.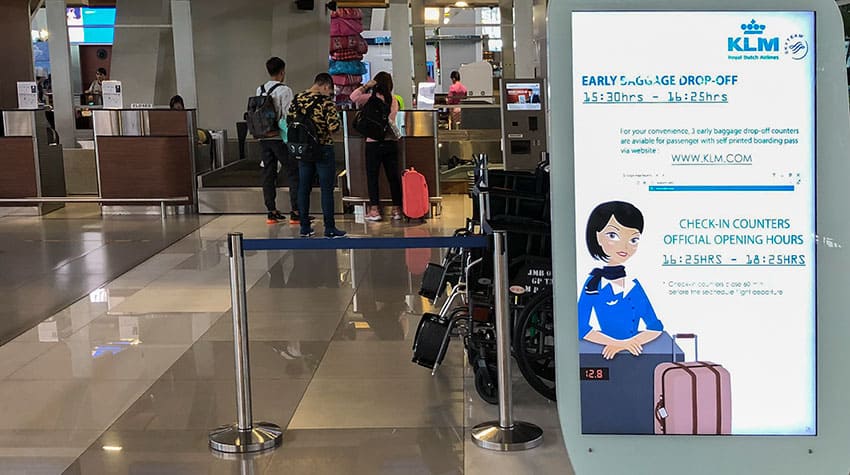 This is great. I had a train to Jakarta and took the Airport Bus from the Train Station. I got to the airport very early and was super happy to get rid of my bag when I got there. Early Baggage Drop-Off they call it. Love it!!

I would give 6 stars but can only give 5 stars
Boarding​
Surprise Surprise – Boarding was fun as well. Usually, you have big chaos and people queuing on the wrong line or do not listen when they say "Now boarding row 15 to 25". So the guys that sit in row 12 go inside as well and blocks everything.
They had their lines organized with barriers so people could form nice queues. And you could read where you have to stand so actually nobody was in the wrong lane. Unfortunately, I was in the last lane that got into the plane but that is not KLM's fault.
I do not give a rating because I do not know if they board like this all the time at the airport or if this is organized by KLM.
Economy Class Cabin Seat KLM
The KLM Boing 777-200 Economy Class comes with a 3-4-3 seating configuration. 3 seats on the left, 4 seats in the middle and 3 seats on the right side of the plane.
The Economy Class seat has a width of 44,45 cm (17.5″) and a pitch of 78 cm (31″)
The Economy Comfort Class seat has a width of 44,45 cm (17.5″) and a pitch of 89 cm (35″)
The Business Class seat has a width of 51 cm (20″) and a pitch of 160 cm (63″) Flat Bed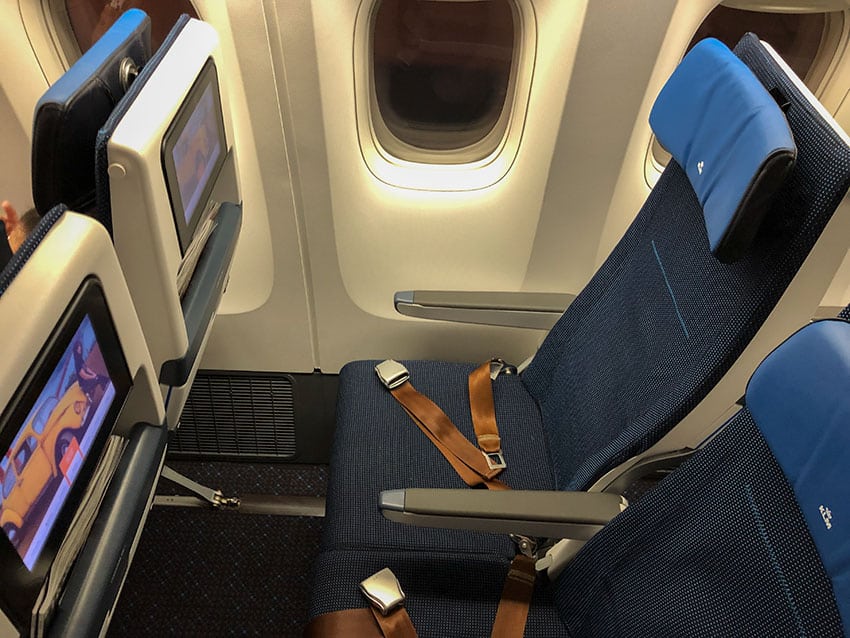 I had the seat 20K
Let's talk about legroom
I am 203 cm which is something like 6 Feet 8 Inches. Take a look at this picture of how much space was left even for me in a standard seat!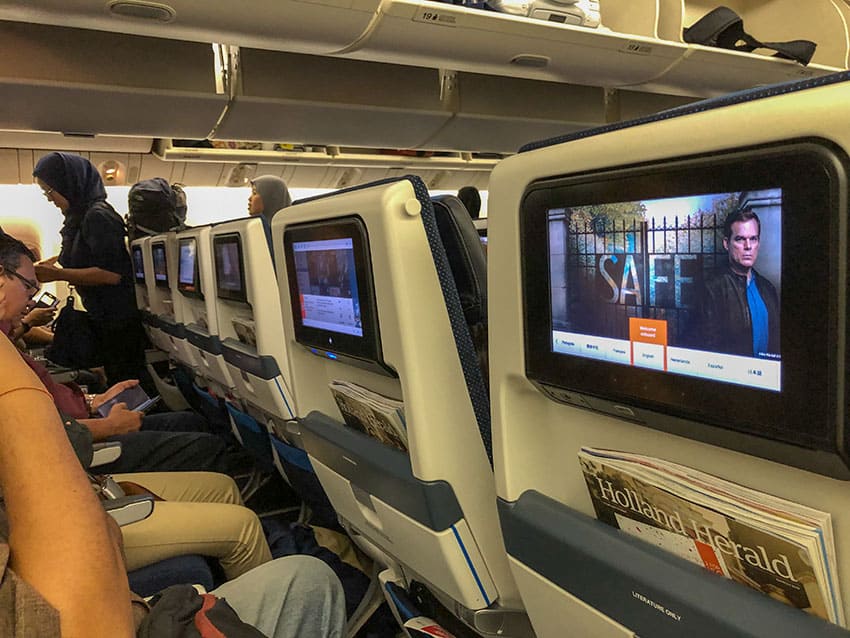 Not as much space as Kuwait for example but much better than Lufthansa or Swiss.
KLM Economy Class Meal
To be fair – the flight was short and I was surprised that we got free food at all.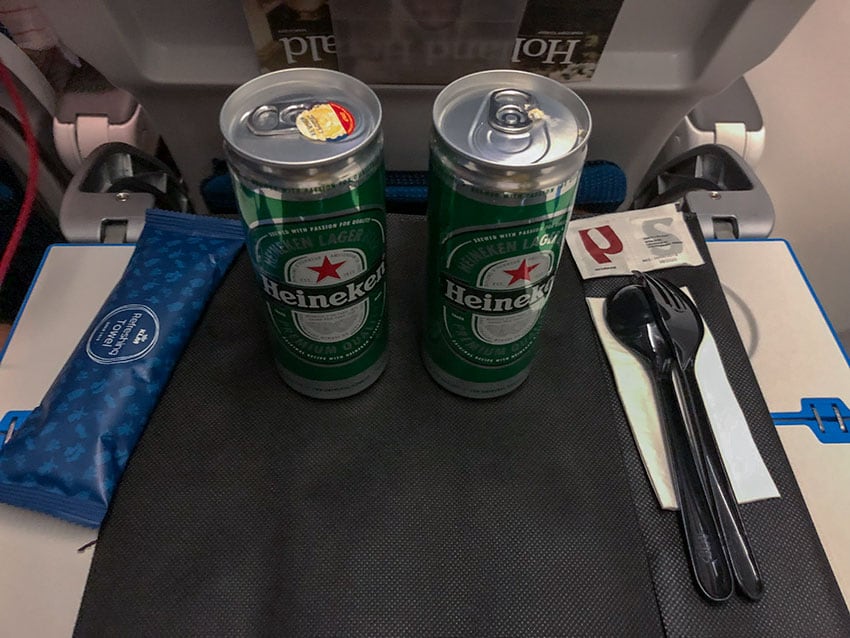 They give you that nice black set to prepare your table. So you do and you can smell the food already. After a while, the food service is at your seat and they only have one option and that one comes with Chicken. If you only have one option why not have Rice with Vegetables? So everybody can eat? I had two beer for dinner. Thank you, KLM but this is not nice.

I can only give 1 Star for the food. Maybe with another beer 1.5 but they only had Heineken.
KLM Economy Class In-Flight Entertainment System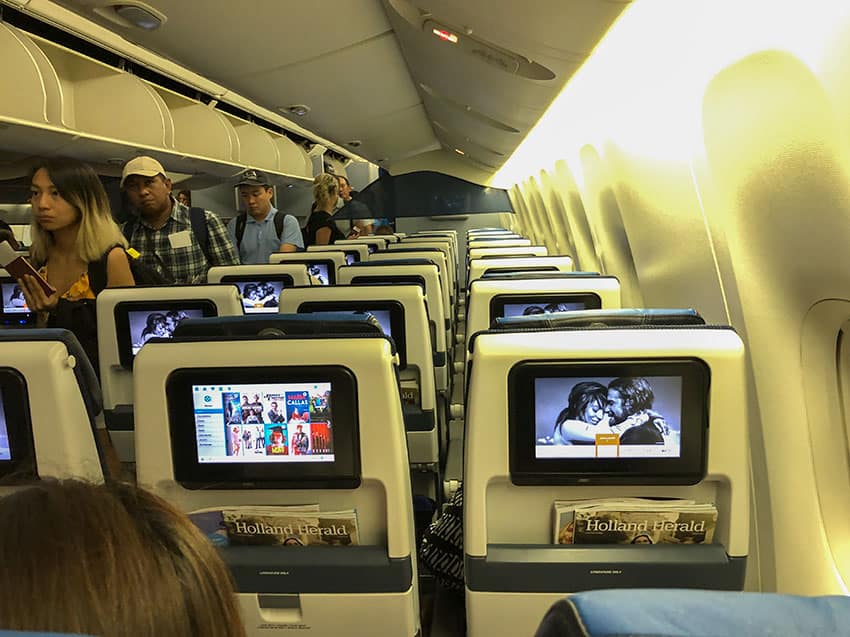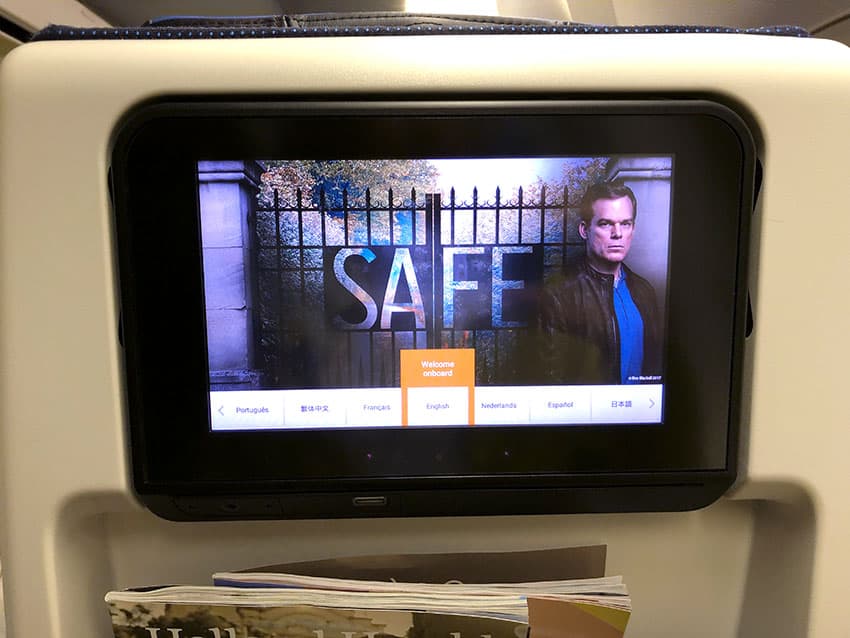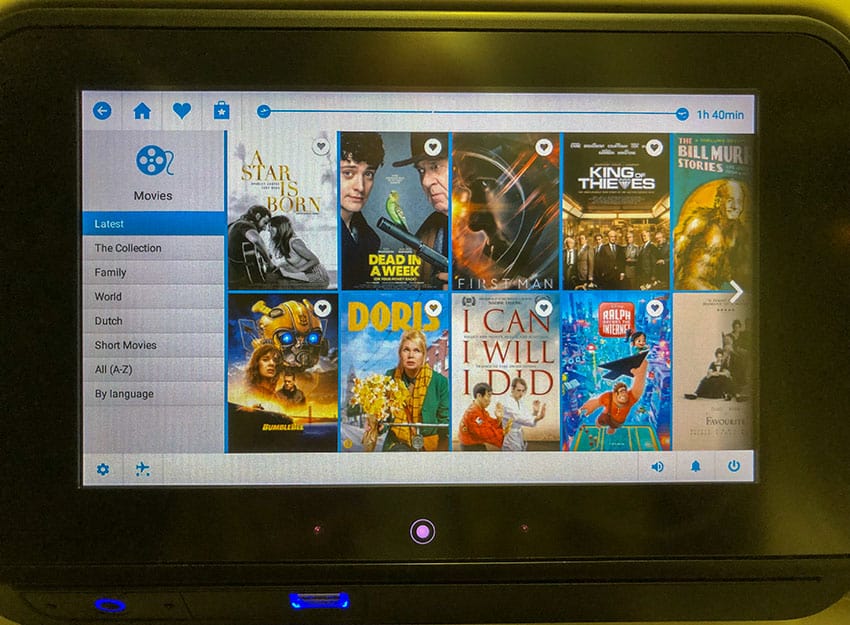 The screen shows you the time you have left till arriving at the airport. If your flight time is shorter than the movie you choose the in-flight system will give you a warning if you still want to see the movie.

Plenty of movies to choose from. Nothing to complain!
Cabin Noise
It looks quite average but it is quieter than the Boing 777-300ER of Kuwait Airways for example. No stars for this since the noise depends on where you sit. Before or behind the engine for example.
KML Cabin Crew
Since the flight was short I can not really say a lot about the crew. The flight attendant working my aisle was friendly but that is it.

Well let's give 4 stars for the Dutch hospitality and the two beers
Summary of my Review for KLM
| KLM Review | |
| --- | --- |
| Website and Booking Management​ | 3 |
| Baggage and Carry-On Luggage​ | 3 |
| Check-In | 5 |
| Seating | 4 |
| Food Service | 1 |
| In-Flight Entertainment | 5 |
| Cabin Crew | 4 |

My rating of this KLM flight: 3.5 Stars
What do you think of KLM? Please let me know in the comment section!

Looking for a cheap ticket? Try here* The best price from Jakarta to Kuala Lumpur!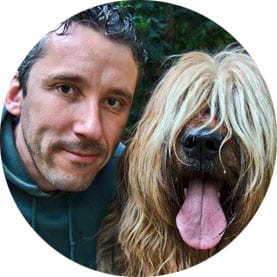 I like to travel and I like to snap pictures! My mother got me a Eurorail ticket when I was 15 and together with 2 friends we adventured into France. This was the beginning of a new addiction. On this site, I want to share some tips and trips with you! Now I am on the road for more than 8 months every year. Visiting old friends and making new friends while exploring this big blue ball. My Blog with a lot of travel pictures: https://hastenteufel.name