This Lufthansa review is from LH1464 Frankfurt to Valencia in August 2018.
This is a very short flight (1 hour and 45 minutes) but still, it is an international one so let's see what you can expect.
Seating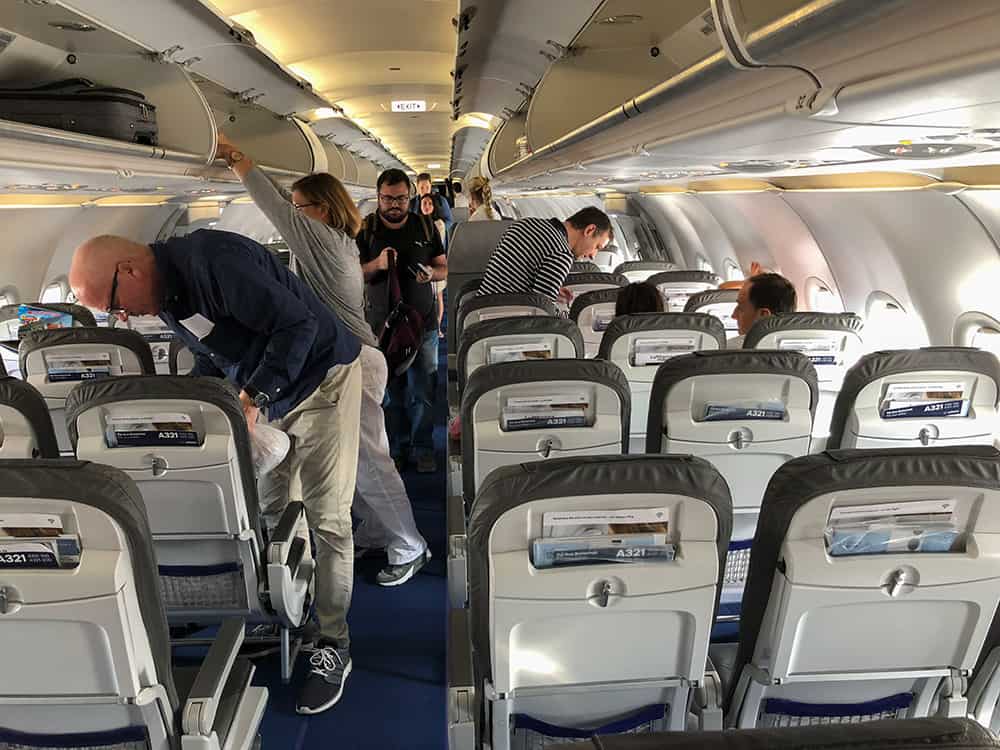 The plane is fitted with a 3 -3 seating configuration. You have 3 seats on each side. Very inconvenient if you sit at the window and have to go to the toilet.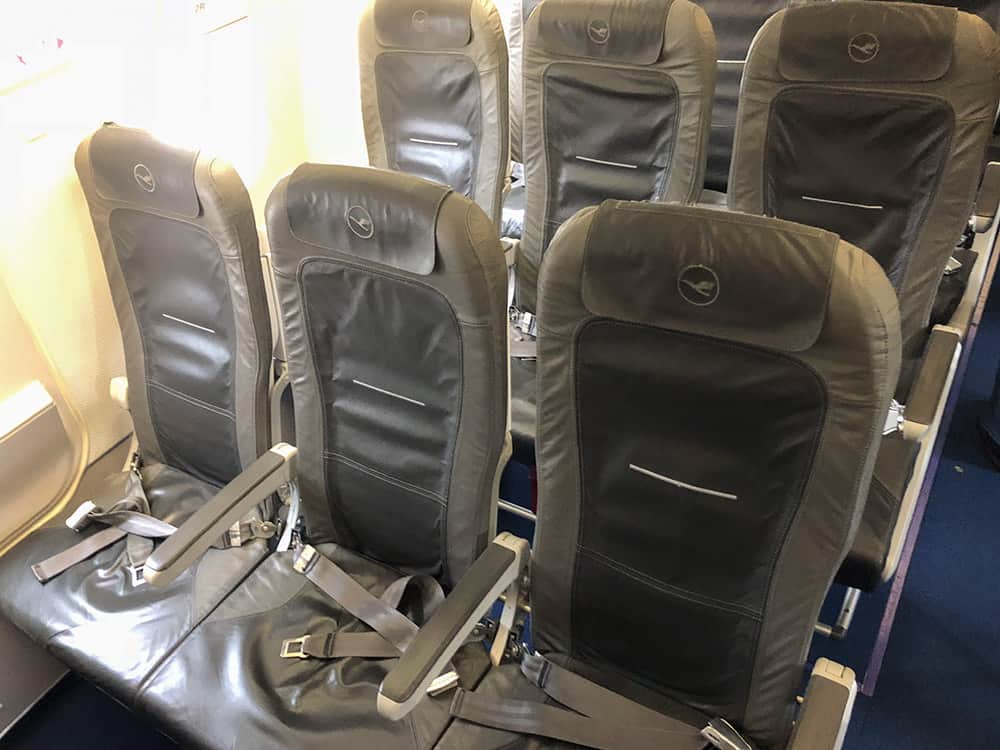 There was a time when these seats looked good. Now they look somehow outdated. Still quite comfortable to sit. Not sure what happens when the aircon stops. I guess you will sweat a lot.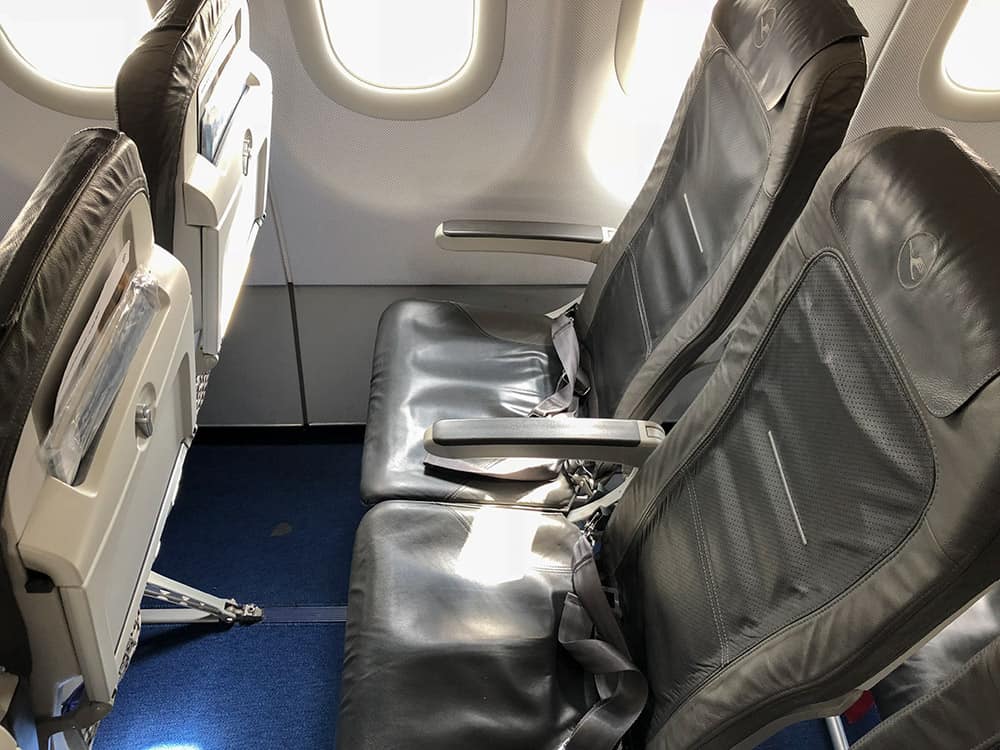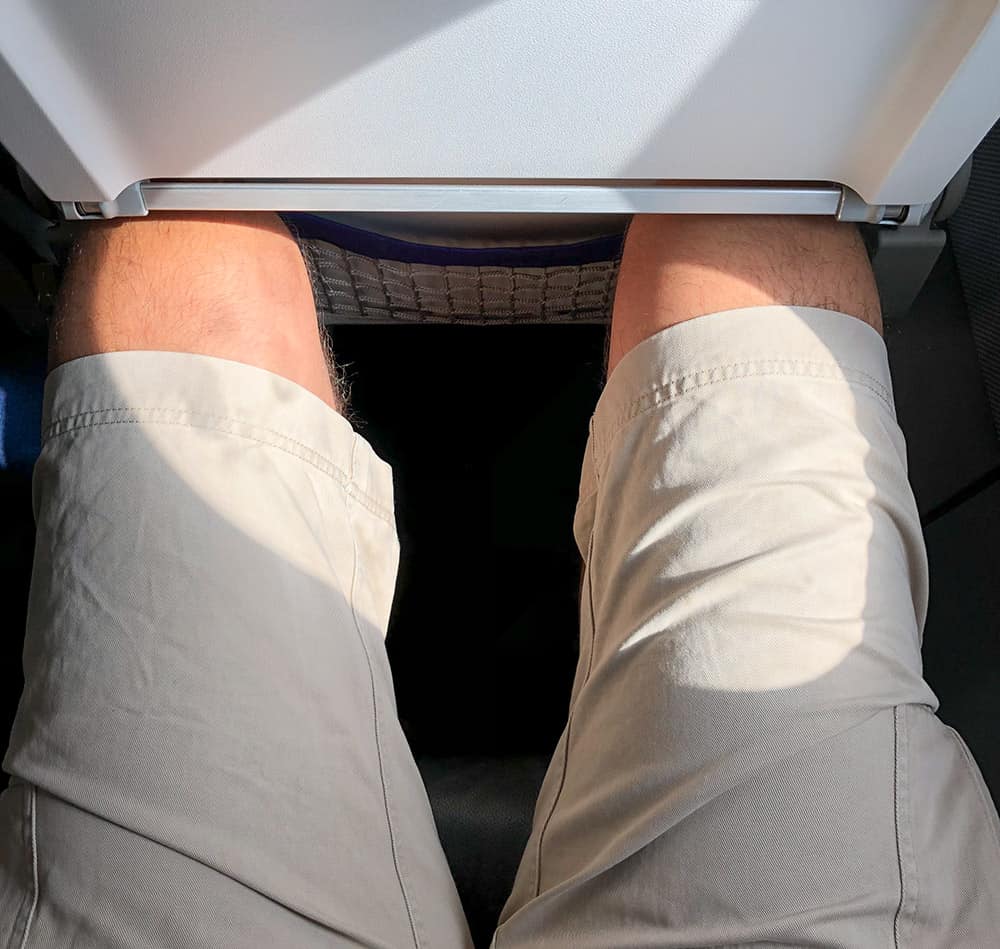 This is the space in a regular seat. I have to say I am 203 cm / 6 feet and 8″ so taller than average. I saw worse where I had to get my right knee in between the window and seat and the other knee between the 2 seats on the left.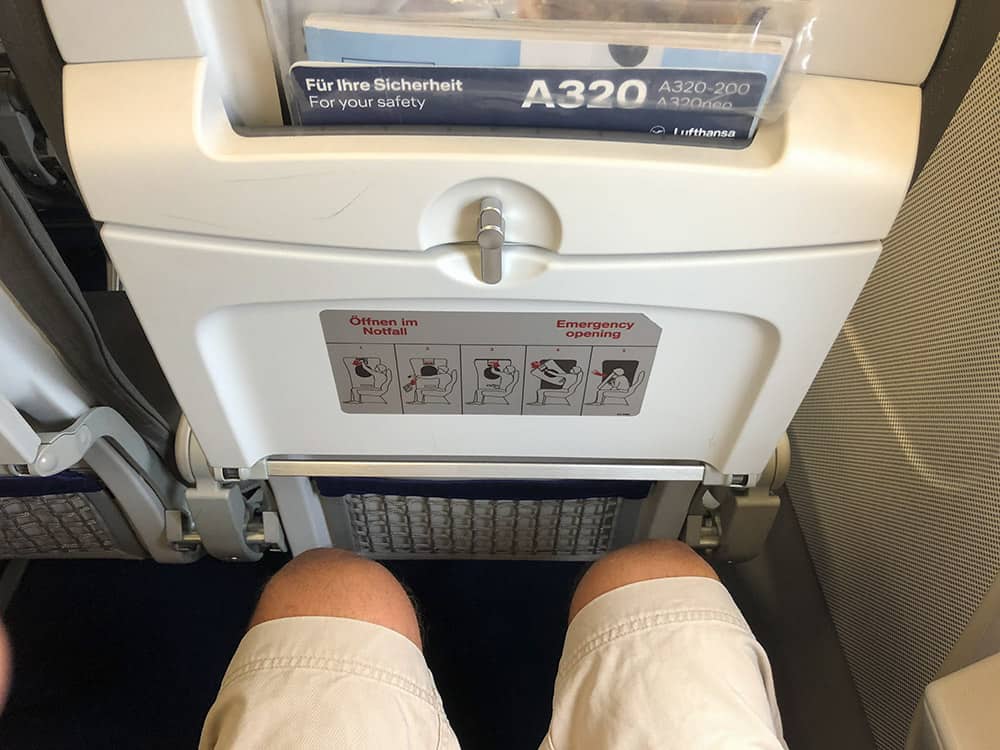 Much better at the exit row. Here I have enough space for the legs. Of course, the seats are not really wide.
Inflight Entertainment
There is no entertainment system onboard so you better bring your own.
Meal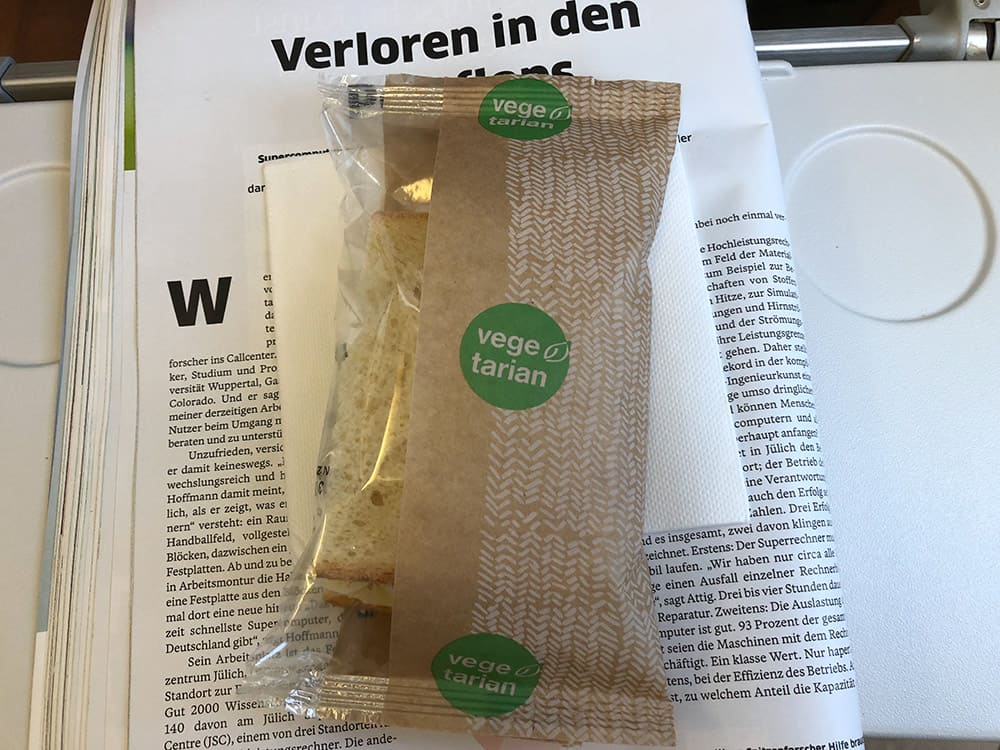 The good news is – there was food on the flight. The bad news is – it was super small. Why even bother to serve anything? One slice of bread cut in half – here you go. I wish they charge 1€ more and give you 2 pieces of bread instead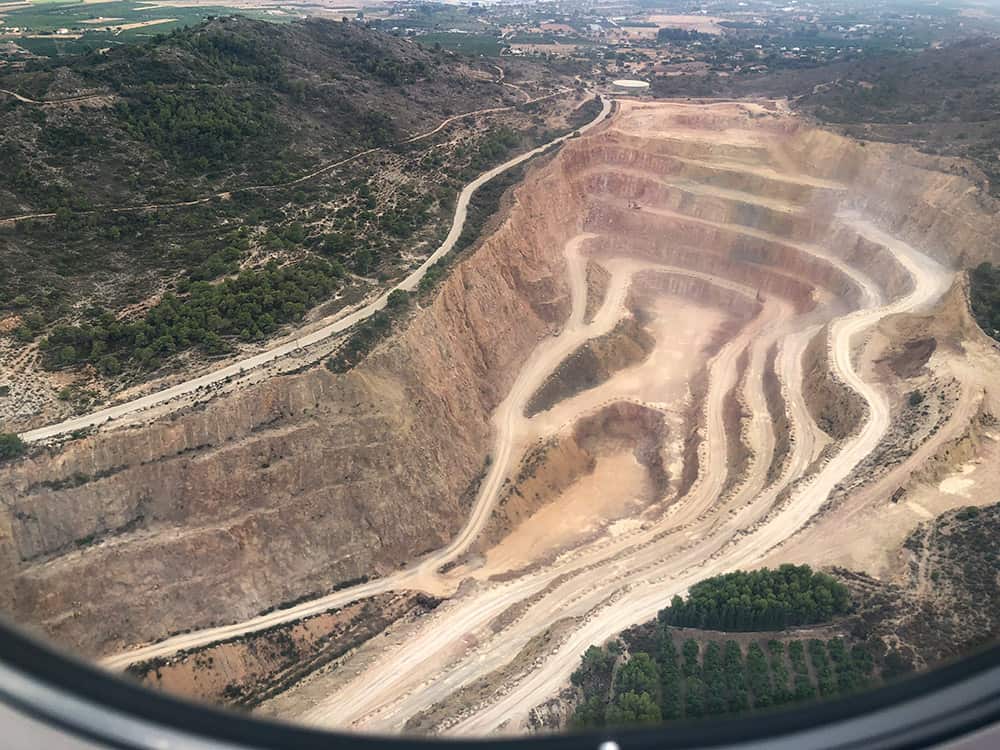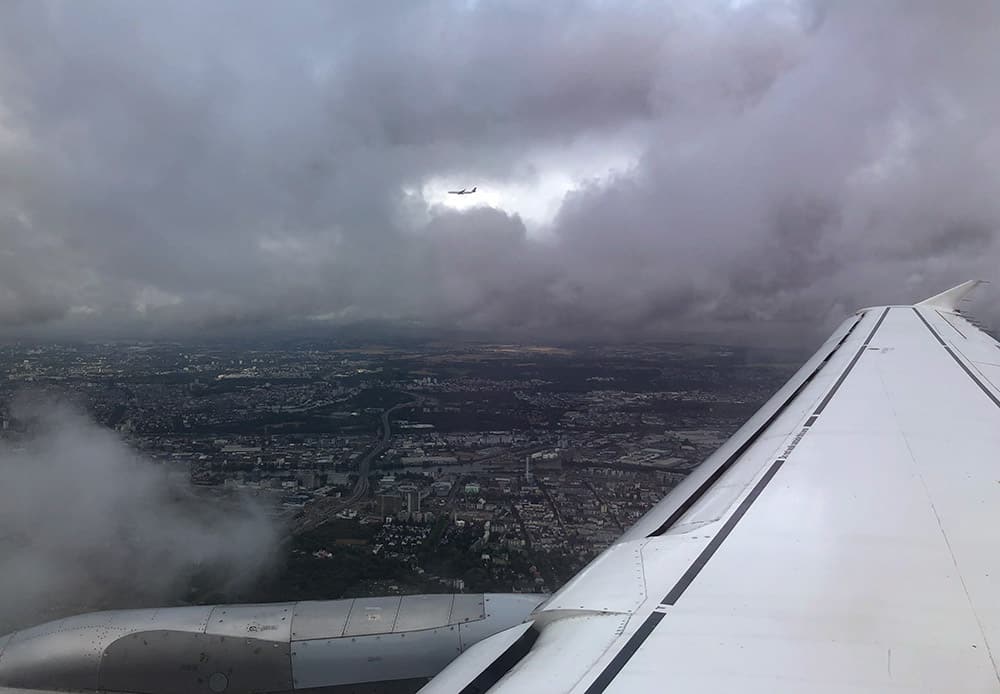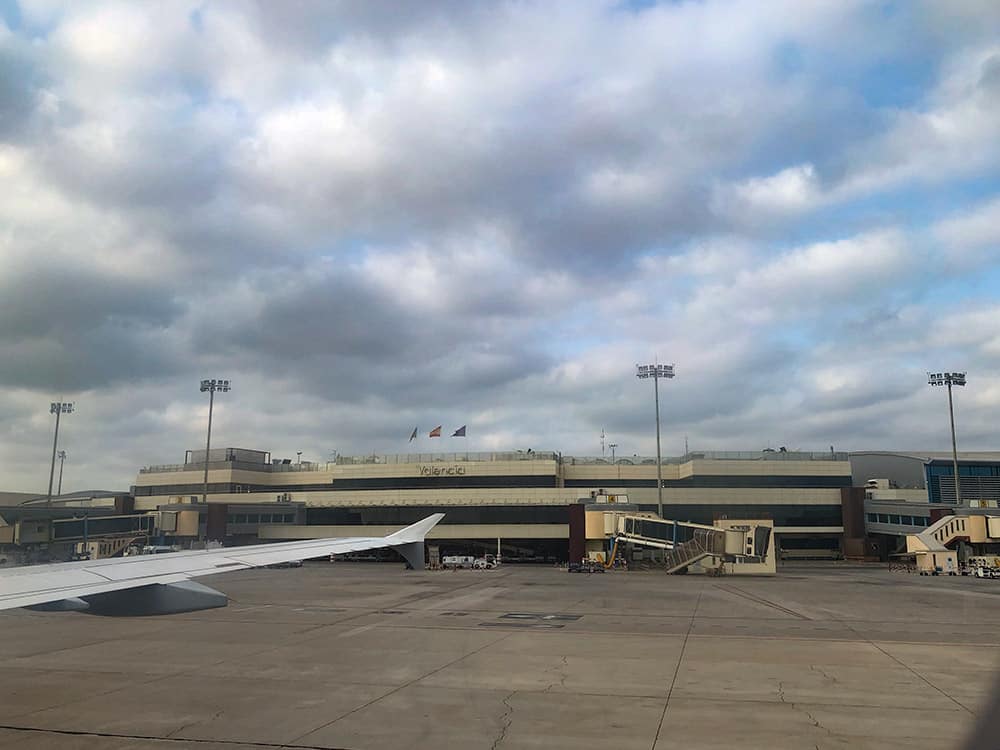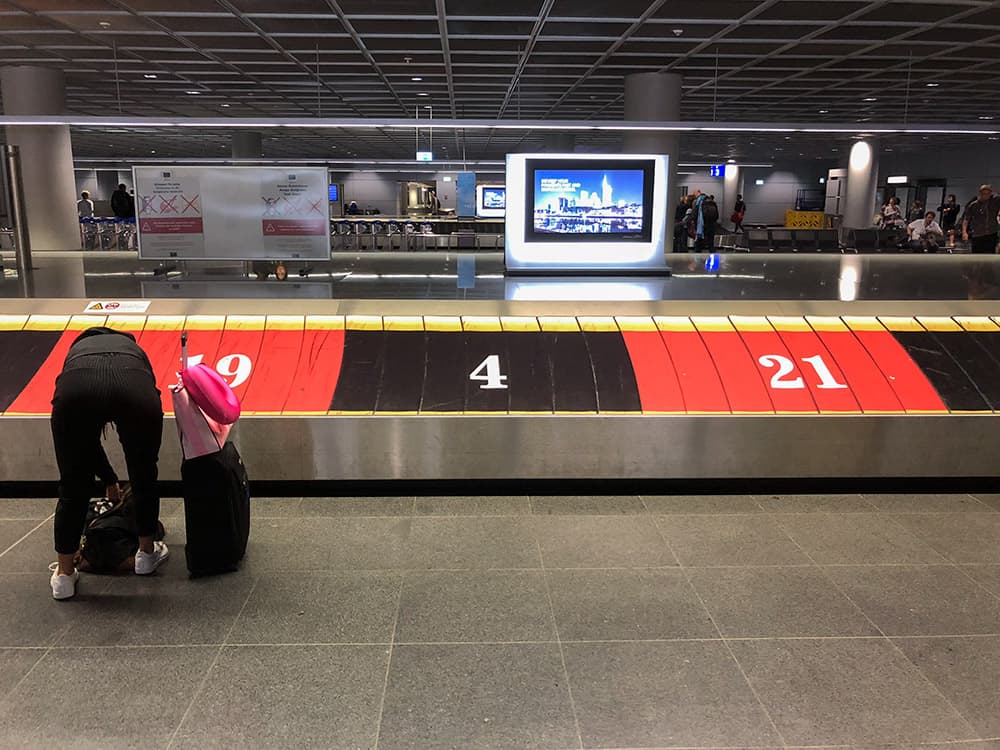 If this would be a flight with Germanwings or Ryanair I could not really complain. But it is a Lufthansa flight that feels like a Ryanair flight.
Rating

This new world up in the air confuses me a bit. I would like to get the good old times back, please!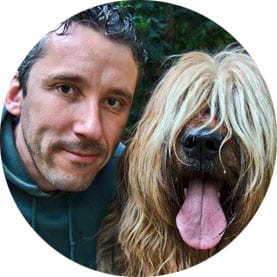 I like to travel and I like to snap pictures! My mother got me a Eurorail ticket when I was 15 and together with 2 friends we adventured into France. This was the beginning of a new addiction. On this site, I want to share some tips and trips with you! Now I am on the road for more than 8 months every year. Visiting old friends and making new friends while exploring this big blue ball. My Blog with a lot of travel pictures: https://hastenteufel.name